World
Two Putin critics in trouble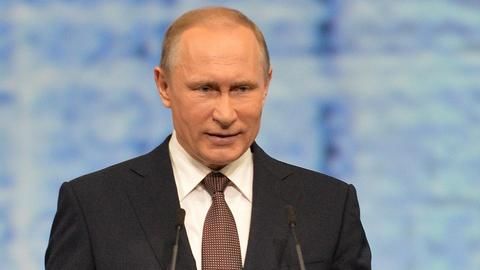 Two vocal critics of Russian President Vladimir Putin have found themselves in a soup, almost simultaneously.
Alexei Navalny, Russia's main opposition leader, has been found guilty of embezzling $500,000 and handed a five-year suspended sentence.
Open Russia's Vladimir Kara Murza, who has been fighting against Putin's policies, has been poisoned.
The timing of the two incidents raised speculation that the Kremlin is responsible.
In context:
The fate of Putin's critics
Putin

Putin's rise to power
A former KGB agent, Vladimir Putin first became Russia's president in 2000. He served 2 consecutive terms until 2008.
In 2011, Presidential terms were extended to 6 years, and Putin once again became President in 2012.
His initial two terms in office were marked by a 72% increase in Russia's GDP.
However, he is also accused of stifling media-freedom and bumping off critics.
Oligarchs

Putin's war on Russia's oligarchs
After the dissolution of the USSR, Russia's wealthiest businessmen began exerting significant influence on politics in the country, leading to massive corruption and a slow economy.
Media barons Vladimir Gusinsky, the owner of NTV and Boris Berezovsky a political fixer were Putin's first targets. Berezovsky was found dead in the UK.
Shortly after, Mikhail Khodorkovsky, who accused Putin of corruption was thrown in prison.
Love World news?


Stay updated with the latest happenings.
The Media

Does Putin hate the press?
Observers have long stated that Russia is a difficult country for free press.
Between 2000 and 2008, Putin's first term as president, 7 journalists of the opposition newspaper Novaya Gazeta were found dead under mysterious circumstances.
Human Rights activist Anna Politkovskaya who vehemently opposed the Chechen war was murdered in the elevator of her apartment complex in Moscow.
Even common citizens are hauled up

Two members of the feminist band Pussy Riot were handed two-year prison sentences for "hooliganism motivated by religious hatred" after performing an "anti-Putin punk prayer" in Moscow's main Orthodox cathedral in February 2012.
Political opponents

How Putin handles his political opponents:
Several political opponents of Vladimir Putin are either dead or in exile.
Members of the Russian opposition, such as former Deputy Prime Minister Boris Nemtsov have often complained of harassment by the government.
While many have left the country, opting for exile, the death of Alexander Litvinenko showed that exile is also a poor choice for Putin's critics.
10 Feb 2017

Two Putin critics in trouble
Love World news?


Stay updated with the latest happenings.
Navalny

What is Navalny accused of?
Alexander Navalny is Russia's main opposition leader and a staunch critic of Putin, who intends to contest the 2018 Russian presidential elections. Putin is also eligible to compete but has not said so yet.
Navalny stands accused of embezzling $500,000 from a timber company. He intends to contest the court verdict.
If the verdict is upheld he will be ineligible to contest the 2018-elections.
27 Feb 2017

Russians take to Moscow streets in memory of Nemtsov
Thousands of Russian citizens took to the streets in Moscow in memory of Boris Nemtsov, an opposition leader and staunch critic of President Vladimir Putin. Nemstov was shot dead near the Kremlin 2 years ago.
Protesters said "We want to show the authorities that we haven't forgotten."
Five Chechen men are currently under trial for Boris Nemstov's murder.
24 Mar 2017

Former Russian lawmaker shot dead in Ukraine
Former Communist lawmaker Denis Voronenkov, wanted by Moscow, was shot dead in broad daylight in Kiev, in what Ukrainian President Petro Poroshenko called an "act of state terrorism".
Police are examining if he was killed in a contract murder.
Meanwhile, Kremlin spokesman Dmitry Peskov dismissed the accusations as "absurd".
Voronenkov had earlier told Ukrainian media he had been threatened by Russian security services.