World
Swiss vote to relax citizenship norms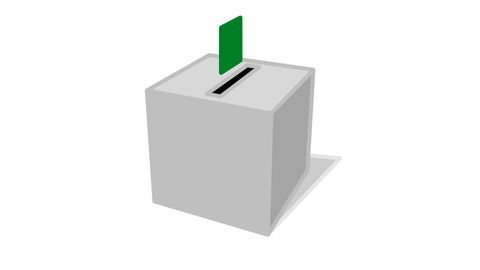 Swiss citizens voted in favour of relaxing naturalization norms for third generation immigrants, in a recently held referendum.
Those in favour garnered 60% of the votes, against an opposition campaign that was criticized for being Islamophobic and giving religious undertones to the issue.
The vote will significantly simplify the lengthy process for third generation immigrants to acquire Swiss citizenship.
In context:
The Swiss Citizenship Referendum
Background

Swiss nationality law for foreigners
Under Swiss laws, foreigners have to stay in Switzerland for 12 years before applying for citizenship. They also have to undergo stringent tests.
There are also additional requirements of showing knowledge of Swiss customs and culture and fluency in a national language, among others.
Children born in Switzerland are also not naturalized citizens, unless born to Swiss parents.
Immigrants to Switzerland

Over 25% of Switzerland's

population

is foreign born. The majority of the current third-generation immigrants come from post-world war and industrialization driven immigration backgrounds. However, post-2002, a majority of immigrants who came in were from war-torn West Asian nations.
Love World news?


Stay updated with the latest happenings.
14 Feb 2017

Swiss vote to relax citizenship norms
Will the referendum change rules for everyone?

The referendum will only simplify the approval process for foreigners under 25 years of age, whose parents and grandparents have permanent residence status in Switzerland. This is just about 25000 people, mostly Italians, Turks and those of Balkan origin.
How?

How does this simplify things?
The referendum does not make naturalization automatic for third generation immigrants under the age of 25.
Applicants have to prove their age and that they have attended school in Switzerland for at least 5 years.
Additionally, they still have to prove that they share Swiss cultural values and speak at least one national language.
However, they can skip the rest of the application process.
Nay camp

What was the controversy behind the referendum?
The opposition to the referendum was led by the conservative Swiss People's Party (SVP).
Their campaign focused on limiting Islamic immigration to Switzerland and was reportedly ridden with racist and Islamophobic undertones.
The SVP argued that though the first wave of third-generation immigrants are mostly of European origin, the coming generations will facilitate a wave of "extremist" immigration born out of the Arab Spring.
Love World news?


Stay updated with the latest happenings.
Is the EU Islamophobic?

In 2016, Chatham House conducted a survey on 10,000 people in Hungary,

Poland

, Spain, Italy, UK, Greece, Germany, France, Austria, Belgium and Spain asking if they favoured halting immigration from Muslim-majority countries. In every country except Spain (41%) and UK (49%), over 50% voted yes.