UK reviews "irresponsible" companies exploiting labour laws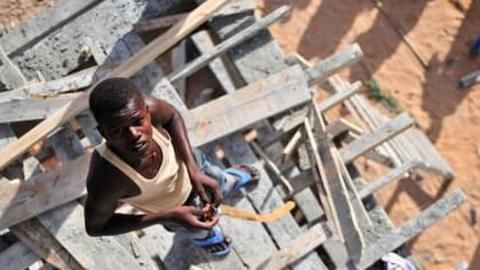 Concerned that some employers are classifying regular employees as "self-employed" to avoid tax bills, the UK government may introduce new laws to help such workers claim rights such as pensions, minimum wage and holiday pay.
A four-member panel has been appointed to hear from such workers.
Over 900,000 UK workers are on zero-hours contracts that do not offer guaranteed hours or sick pay.
In context
UK exploring new rules to protect "self-employed" workers
What is the nature of such a contract?
Self-employed workers cost less to employers as they not only earn significantly less than regular employees but also pay less tax and national insurance. On the flip side, their low earnings also make them rely on government-sponsored tax and housing benefits, that burden the treasury.
Team
How will the appointed panel function?
The panel is led by Mathew Taylor who was Tony Blair's former policy chief. In October, he was appointed to investigate whether "employment regulation and practices are keeping pace with the changing world of work."
The four-member panel will tour across the country on a fact-finding mission, starting at Google's London campus and then moving on to Belfast, Cardiff, Nottingham, Maidstone and Glasgow.
Love World news?
Stay updated with the latest happenings.
Notify Me
Economy
How do such employment contracts affect the UK economy?
The UK Trades Union Congress has estimated annual loss of tax revenue as high as £4 billion ($5 billion) due to the growth of "insecure work". The Office for National Statistics said 903,000, or 2.9%, of the employed workforce, were on zero-hours contracts.
Any announcement on changes in this tax policy could come along the UK Budget on 8 March.
What is a "gig economy"?
The term 'gig' is a slang to describe a short performance by an artist/group of artists. On the same note, the term 'Gig Economy' means a freelance labour-dominated economy where flexible jobs are commonplace and companies opt to hire independent contractors instead of full-time employees.