World
White House bars key media outlets from briefings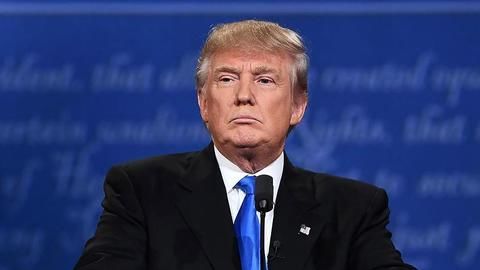 In what appears to be an intensifying conflict between Trump Administration and media, several prominent news outlets have been excluded from covering White House's daily briefings.
Reporters from New York Times, BuzzFeed, CNN, Politico, the BBC and the Huffington Post were barred access.
This unprecedented decision to exclude the press was strongly criticised by White House Correspondents Association Board, Bloomberg and several others.
In context:
Conflict between President Trump and media escalates
What transpired?

Donald Trump's face-off with media during campaign
Donald Trump's presidential campaign was replete with attacks on the American media.
On multiple occasions he voiced his acute mistrust of several news outlets and repeatedly questioned the credibility of their reporting.
Trump consistently blacklisted several media organisations that he didn't like or those who portrayed him in very unflattering light: some prominent names included Buzzfeed, Politico, Daily Beast, Huffington Post amongst others.
Recent clashes

President Trump ratchets attack on media
In recent weeks, President Trump again sharpened his attack on the press.
In a lengthy press conference, he accused reporters of being "hostile" and "dishonest" while reporting on his first few weeks in office.
He alleged that certain reporters from Wall Street Journal and New York Times didn't reach out to him before writing stories: Trump's allegations were however strongly rebutted.
Love World news?


Stay updated with the latest happenings.
'Out of Control'

President Trump said "The press has become so dishonest that if we don't talk about, we are doing a tremendous disservice to the American people. The press honestly is out of control. The level of dishonesty is out of control."
25 Feb 2017

White House bars key media outlets from briefings
Terse reactions

Media shocked and livid
Bloomberg wasn't excluded from White House briefing, but its editor-in-chief conveyed his strong displeasure. He said "In the future we will not participate in exclusionary briefings of the sort that happened today."
White House Correspondents' Association Board weighed in and reiterated that they were "strongly against" White House's decision to exclude media and a further discussion with the president's press team was in order.
President Trump defends stance at Conservative Political Action Conference

At the conference yesterday, Trump said: "I'm against people that make up stories and make up sources. They shouldn't be allowed to use sources unless they use somebody's name. He said his 'enemy of people' label was applicable to 'dishonest' reporters and editors."
Love World news?


Stay updated with the latest happenings.
26 Feb 2017

Trump may skip White House correspondents' dinner
In a break from tradition, US President Donald Trump indicated that he may not attend the annual White House Correspondents' Association dinner.
Trump recently barred correspondents from the New York Times, CNN and BBC from attending a White House press briefing, escalating tensions between his administration and the press.
This year's correspondents' dinner is scheduled to be held on 29 April.