World
China made a mistake of ignoring India's talent: Chinese Media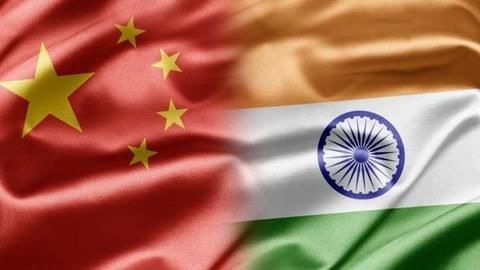 Chinese official media said that China has made a "mistake of ignoring" science and technology experts from India.
By saying this, the Chinese official media has underlined that China should draw high-tech Indian capability for sustaining its innovation ability.
However, now some high-tech firms are shifting their concentration from China to India due to the latter's comparatively low labor charges.
In context:
China to look towards India for hi-tech talent
China vs India

US software firm disbands Chinese research team
Reports claimed that a US-based software firm- CA Technologies let go of its "300-person research and development team in China".
Reports also claim that this will now go to India with 2,000 scientific and technical experts.
Reacting to this, Chinese media said that China couldn't afford to hazard its "attractiveness for high-tech investors" and hence it is important to look towards India.
25 Feb 2017

China made a mistake of ignoring India's talent: Chinese Media
Love World news?


Stay updated with the latest happenings.
Indian engineer half the cost of a Chinese engineer

According to the Chinese media "cost of employing an Indian engineer is just half of hiring a Chinese employee".
Details

China's initiatives towards innovation
China, in order to come at par with India in recent years, has increased the budget for technological discovery by earmarking billions of dollars of incentives.
This has been primarily allocated for start-ups and research firms.
China has initiated steps such as "increasing research spending and creating a favorable investment environment for high-tech firms, to enhance its innovation capability".
A friendlier China

China moving towards a US model
From a country that did not grant foreigners citizenship and had a xenophobic view, China has come a long way.
In 2016, almost 1,576 foreigners were given permanent residency in China.
This number is 163% more from 2015 and shows how China is looking to mimic Silicon Valley to attract maximum foreign talent and hope to build China as "a world-class research hub".