World
Heterosexuals surveyed on sexual orientation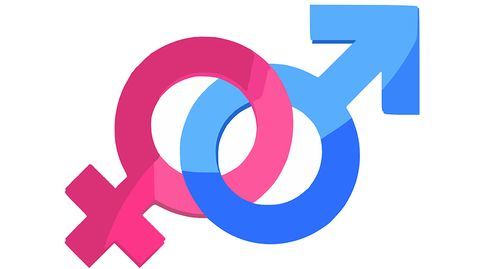 A Florida University professor who teaches 'human sexuality' asked her heterosexual students in class to take a mock survey.
The survey included questions on lines of those often targeted at LGBT people.
Survey asked if heterosexuality was a phase, what caused the students' sexuality and if students had considered 'therapy' to change heterosexual tendencies.
Needless to say, the survey went viral on social media.
In context:
Survey on 'heterosexuals' goes viral
Background

LGBT community faces rampant bullying
Lesbian, Gay, Bisexual and Transgender (LGBT) people are often at receiving end of teasing and bullying from peers and are targeted for 'non-conformity to gender norms'.
They tend to be particularly vulnerable during adolescence and bullying leaves an indelible mark.
This manifests in attendance problems, poor grades and even drop-outs due to long-term emotional effects from hostile treatment they face because of anti-LGBT bias.
Cruel and insensitive

Questions thrown at LGBT community
Despite awareness campaigns and information in public domain, LGBT people are treated like they don't belong to this society.
They are often asked why they can't stop flaunting their sexuality and they should rather keep things under wrap.
A commonly posed question is when they are likely to outgrow the gay/lesbian phase and finally, if they have considered treatment for being LGBT.
Love World news?


Stay updated with the latest happenings.
Shocking suicide statistics

Suicide attempts among LGBT community is 3-4 times higher than general

population

. According to a US study, 40% of transgender adults had attempted suicide. LGBT youth with poor family support were 8.4 times more likely to commit suicide.
27 Feb 2017

Heterosexuals surveyed on sexual orientation
Crux of survey

Sharp reactions on social media
The mock survey was shared on Twitter where it garnered 30,000 likes and was shared 20,000 times.
Many had pointed opinions against the survey and the student who posted it online explained that it was intended to make a point.
She clarified that it was to demonstrate to 'heterosexual students' what LGBT students felt like when at receiving end of insensitive and intrusive questions.
Who created the quiz?

45 years ago, Martin Rochlin, created this quiz to put heterosexuals in place of gay people. Rochlin was a pioneer in realm of "gay-affirmative psychotherapy" and had created the quiz to question belief system of "self-avowed heterosexuals".