World
UN report identifies North Korean front company in Malaysia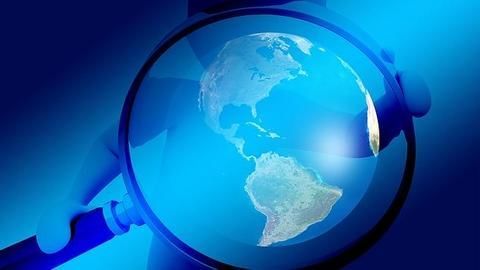 A UN report, drafted for the Security Council has identified a property in Malaysia, operated by a front company for North Korea's intelligence agency.
The company Glocom, sells battlefield radio equipment in violation of United Nations sanctions, and is run by North Korea's Reconnaissance General Bureau.
It is located in the "Little India" neighborhood in Malaysia, but is not legally registered in Malaysia.
In context:
North Korea's arms operation in Malaysia
North Korea

North Korean intelligence agencies
The Ministry of State Security is North Korea's counterintelligence service, which investigates cases of domestic espionage and keeps tabs on North Korean defectors.
The United Front Department focuses on political intelligence on South Korea, and formulates the country's South policy.
The 225th division trains and recruits intelligence officers.
The Reconnaissance General Bureau is a military-intelligence organization, responsible for clandestine operations across the world.
Bilateral relations

Malaysia-North Korea relations
Malaysia and North Korea established diplomatic ties in 1973 and opened diplomatic offices in each others' countries in 2003.
The two countries enjoy strong bilateral ties and have even signed declarations on exchange of cultures, cooperation in IT and enhancing tourism.
Malaysia is the only country in the world whose citizens can travel visa free to North Korea for up to 30 days.
Love World news?


Stay updated with the latest happenings.
Introduction

Glocom: Overview
Glocom is short for Global Communications.
It is allegedly involved in selling sensitive military technology on behalf of Pyongyang. Under current sanctions, North Korea is barred from engaging in any sort of military trade with any country.
Reports indicate that Glocom primarily trades in battlefield radio systems, advertising themselves with the tag, "Anywhere, Anytime in Battlefield."
Links

Links to North Korea
Glocom is not registered in Malaysia.
2 Malaysian companies (International Global System and International Golden Services) with North Korean shareholders and directors registered Glocom's website (glocom.com.my) in 2009.
Glocom is run by the Pyongyang branch of a Singapore-based company called Pan Systems. The parent companies officially ended Pyongyang operations in 1996, but North Korea's government allegedly continued operating it.
Political links

Links to RGB and Malaysia's ruling party
One of the directors of Pan Systems Pyongyang is Ryang Su Nyo, who is believed to be part of the Reconnaissance General Bureau. She is also a shareholder in International Global System.
Mustapha Ya'akub, the secretary of Malaysia's ruling United Malays National Organization's (UMNO) Youth Wing (International Affairs Bureau) is a director of International Golden Services, which is listed as Glocom's point of contact.
Operations

Glocom's operations
Evidence indicates Glocom and Pan Systems were used to smuggle money and also bypass international sanctions against North Korea.
In Feb'14, Pan Systems director Ryang Su Nyo was detained at a Malaysian airport with $450,000 cash. She was released and the North Korean embassy claimed the money.
In July'16 a shipment of high-grade military radio equipment was intercepted en route to Eritrea, from Glocom.
Love World news?


Stay updated with the latest happenings.
Malaysia

Malaysian government's role still unclear
Releasing Ryang Su Nyo and allowing a North Korean trade company to conduct operations out of the country has brought into question the role of the Malaysian government.
Mustapha Yaakub's direct involvement was also brought into question.
A UN panel asked the Malaysian government if they intend to take action, to comply with international sanctions.
However, Malaysian authorities have not furnished a response.
Glocom operating successfully out of Malaysia

The September 2012 edition of the Asian Military Review magazine said Glocom develops radios and equipment for "military and paramilitary organizations". Since 2006, Glocom has also participated at least thrice at Malaysia's arms show, Defence Services Asia (DSA).
28 Feb 2017

UN report identifies North Korean front company in Malaysia
No military trade with North Korea: UN

Under the UN resolution 1874, which was adopted in 2009, the arms embargo against North Korea was expanded to include military equipment and all "related material." This prohibits all nations from engaging in or facilitating any trade of this sort with Pyongyang.