World
Suspect's lawyer wants second autopsy of Kim Jong-nam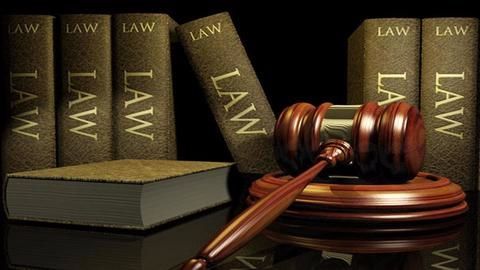 The lawyer of the Vietnamese woman charged with the assassination of Kim Jong-nam has requested a second autopsy on his body.
He said reports that Kim Jong-nam had heart problems, diabetes and high blood pressure should have been taken into consideration before concluding he was poisoned.
He said "I believe that there are issues that the Malaysian attorney general has to consider."
In context:
The mysterious death of Kim Jong-nam
Introduction

Who was Kim Jong-nam?
Kim Jong-nam was Kim Jong Il's eldest son, and the heir apparent.
In May 2001, he was detained at Tokyo's Narita Airport trying to visit Japan's Disneyland with a forged Dominican passport.
Falling out of favor he was sent to Macau in exile.
Kim's exile in Macau did not stop him from frequenting Europe and keeping homes in Singapore and Beijing.
14 Feb 2017

Kim Jong Un's brother's secret assassination
Kim Jong-nam, North Korea's leader Kim Jong-un's estranged half-brother was mysteriously murdered at Kuala Lumpur's Airport.
Surveillance video showed a person in "white shirt coming up from behind Jong-nam in the crowded terminal, smearing his face with some liquid and quickly walking away".
After the incident Jong-nam died on the way to the hospital.
Love World news?


Stay updated with the latest happenings.
Assassins believed that they were in a prank video

Taking a gnarly turn, the women in the footage showed them washing "their hands at the airport washroom and fled the scene". The women claimed that they believed they were taking part in a prank video. They have been charged with murder.
17 Feb 2017

North Korea rejects Malaysia's autopsy claims
North Korea rejected the conclusions of the autopsy that Malaysian authorities carried out on Kim Jong-un's estranged half-brother's body.
3 people including 2 women were arrested in connection with the murder.
Though the Malaysian officials stayed tight-lipped over ordering the alleged murder, the officials in South Korea and the US have alleged that Kim Jong-nam was killed by North Korean agents.
24 Feb 2017

Plot thickens: Poison used a military grade chemical weapon
The Malaysian analysts reported that the lethal poison with which Kim Jong-nam was killed was VX.
This is a military-grade chemical weapon which makes muscles tense uncontrollably and leads to death by asphyxiation within 20 minutes.
The death highlighted how the North Koreans had unleashed a "UN certified weapon of mass destruction inside a crowded international airport" which is a big deal.
06 Mar 2017

North Korean envoy expelled from Malaysia over Kim Jong's murder
The murder of Kim Jong-nam led to Malaysia scrapping visa-free entry for North Koreans.
The Malaysia-North Korea tensions increased after Kuala Lumpur's refused to desist from autopsy, to which North Korea counter-attacked Malaysia.
N.Korea's refusal to apologize and failing to turn up for a scheduled meeting on March 4 led to Malaysia sending a notice to Ambassador Kang Chol to leave within 48 hours.
Love World news?


Stay updated with the latest happenings.
07 Mar 2017

Suspect's lawyer wants second autopsy of Kim Jong-nam
07 Mar 2017

Malaysian citizens in North Korea banned from leaving country
Amid rising diplomatic tension, North Korea has "temporarily" banned all Malaysian citizens from leaving the country.
However, Pyongyang assured Malaysian nationals will still be allowed to "conduct business and live normally".
This comes after it expelled the Malaysian ambassador, who had already been recalled.
09 Mar 2017

Claiming to be Kim Jong-nam's son, man uploads video
A video has surfaced of a man claiming to be the son of Kim Jong-nam, the assassinated half-brother of North Korean dictator Kim Jong-un.
In the video, the man said he was in hiding with his mother and sister after the death of his father.
South Korea's National Intelligence Service said the man is 21-year-old Kim Han-sol, son of Kim Jong-nam.