World
Trump administration may target spouses of H-1B visa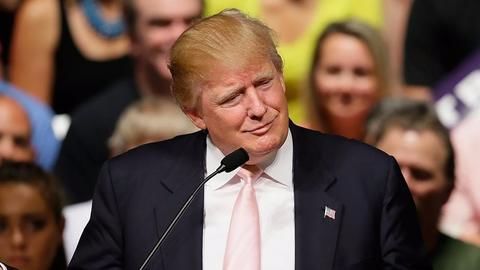 Trump administration has ratcheted its attempts to cut down foreign immigrant workers in US.
Recent reports indicate government may change its stance on employment authorization for H-4 visa holders.
Petition challenging grant of employment authorization to dependents of H-1B holders, has received support from Department of Justice which asked Appeals court to 'freeze proceedings for 60 days' so government could study related issues.
In context:
H-1B holders' spouses under Trump's radar
Background

The H-4 visa category
H-4 visas are issued to immediate family members, namely spouse and children aged below 21 years, of H-1B visa holders.
It allows you to open a bank account, get a drivers' license, pursue higher studies amongst other things.
Lobbying efforts by H-4 visa holders for 'Employment Authorization Document' (EAD) finally succeeded in May 2015.
This allowed H-4 visa holders to officially work in US.
On what grounds?

Petition opposes grant of EAD to H-4 visa holders
Indian spouses comprise a large section of H-4 visa holders and they were finally entitled to work legally.
However, soon after, labour activists, led by 'Save Jobs USA' challenged government's decision in a District court on grounds that it adversely impacted Americans in the job market.
However, the court dismissed petition by Save Jobs USA and ruled in favour of Obama administration.
Love World news?


Stay updated with the latest happenings.
'Save Jobs USA' keeps up fight

Given Donald Trump's vocal stance on immigration and foreign workers, soon after he was elected President, 'Save Jobs USA' appealed against decision of District Court on H-4 visa, in a

Washington DC

court of appeals.
08 Mar 2017

Trump administration may target spouses of H-1B visa
Reason to worry?

Immigration activists opine this development is worrisome. They point out that Attorney General,

Jeff Sessions

, as a US senator stated that granting H-4 visa holders an EAD, was a "change [in] immigration law in a way that hurts American workers".