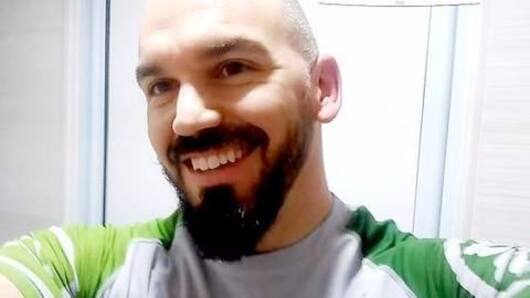 Mass outrage in Singapore over 'lenient sentence' for sex offender
Public anger has erupted in Singapore over what is being seen as a lenient sentence, after US Mixed Martial Arts instructor Joshua Robinson was jailed for four years for having sex with two teenagers and filming it.
A petition has been launched on change.org, calling the term "absolutely intolerable". It has garnered over 28,500 signatures at the time of publishing this news.
Who is Joshua Robinson?
Joshua Robinson, 39, is a well-known name in the Singaporean MMA community. The Brazilian Jiu Jitsu specialist has been living in the country since four years, and had also appeared in a campaign for Contact Singapore, an employment body that promotes foreign talent.
Largest child pornography collection recovered
Robinson had sex with and filmed at least two 15-year-olds. The parents of the second girl lodged a complaint in 2015.
Thousands of illegal pornographic videos were recovered from his flat in the largest such haul in Singapore.
Robinson pleaded guilty to nine charges, including showing an obscene film to a six-year-old, which he committed while he was out on bail.
Love World news?
Stay updated with the latest happenings.
Yes, notify Me
Singapore's strict judicial system and low crime rate
Singapore is known for its strict legal-system. It has one of the lowest crime rates in the world.
Sexual penetration of a minor under 16 (it doesn't classify as rape) can lead to imprisonment for 10 years, fines, or canings, a common punishment in the country.
However, unlike for rape, caning is not mandatory for sexual penetration, and there is no minimum jail term.
How did Robinson get off easy?
Singapore's Public Prosecutor argued that the two teenagers had "consented to the sexual acts", and victims had been 'spared' the trauma of testifying and being cross-examined.
The Attorney-General's Chambers also claimed the sentence was "broadly in line with relevant sentencing precedents".
Noting Robinson hadn't been charged with sexual assault or rape, the AGC said it wasn't discriminating between nationals and non-Singaporeans.
Have such incidents occurred previously?
In April 2015, 21-year-old Qiu Shuihua was sentenced to 10 months in jail after he pressured a 14-year-old into having sex, threatening her of breaking up if she didn't oblige. He was initially sentenced to a four-month term, which was revised when the prosecution appealed.
'Might set a precedent for foreign sexual predators'
The sentencing has led to mass outrage. Many believe it will encourage foreign sexual predators.
Chiaming Cho said on Facebook, "This isn't about locals versus foreigners. This is about a tough enough sentence."
Edwin Yeo vented, "Robinson will probably be out in two years for good behaviour."
"A four-year sentence for a paedophile? What kind of laws do we have?" lamented Michael Liew Khong.
What's next?
The public prosecutor has decided not to appeal against Robinson's sentence. However, Law Minister K.Shanmugam asked ministries to study the case, saying punishment for such offenders should be relooked. "If we don't think the sentences are adequate, we consider what can be done," he said.