World
India concerned over Madhesi killings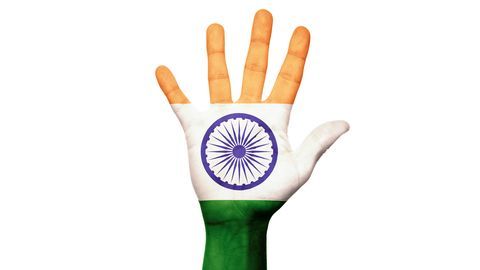 India's Ministry of External Affairs expressed concern over the killing of four Madhesi protesters in police firing in Nepal.
External Affairs Ministry's spokesperson Gopal Baglay said "India will continue to support efforts for peace, progress and stability in Nepal."
India asked Nepal to address the issue through consultations.
Nepali police have formed a committee to investigate the killing.
In context:
India, Nepal and the Madhesis
Introduction

Who are the Madhesis?
The Madhesis are the minority community that inhabits the plains at the foot hills of the Himalayas. The term Madhesi means middle country, and is the region between the Himalayas and the Terai plains.
The Madhesi people stay closer to the Indo-Nepal border and share cultural ties with Indian border states.
Analysts have long argued whether Madhesis are an ethnic or geographical entity.
Background

Why are Madhesis protesting?
In September 2015, Nepal unveiled a new constitution, that sought to drastically reorganize the country. The constitution also sought to provide new rights to minorities and redraw the borders within the country into federal areas based on ethnic lines.
The Madhesi community felt they did not get adequate representation in this, as they did not get their own region and their rights were diluted.
Love World news?


Stay updated with the latest happenings.
India

Does India have a role in the unrest?
The Madhesi people can be found mainly around the Indo-Nepal border area and hence share a lot of cultural values. The Madhesis are situated along the key trade routes between India and Nepal.
Observers say India leverages the Madhesi community to put political pressure on Kathmandu.
The recent border blockade by the Madhesi community was alleged to have had the tacit support of India.
The current protests

The current protests took place at Rajbiraj in Saptari district. Madhesi protesters clashed with members of the Communist Party of Nepal (Unified Marxist-Leninist) ahead of scheduled local body elections in the region. 4 died and over 25 people were seriously injured in police retaliation.
10 Mar 2017

India concerned over Madhesi killings
13 Apr 2017

Madhesi protests: Nepal tables constitution amendment bill
Ahead of elections next month, the Nepal government has proposed a federal commission to study and recommend changes to number of provinces and their boundaries, in an attempt to appease the protesting Madhesi community.
The constitution amendment bill tabled in parliament aims to bring them on board for the polls, which they have been opposing.
Madhesis seek more representation and re-demarcation of state boundaries.