World
Trump's 2005 tax returns leaked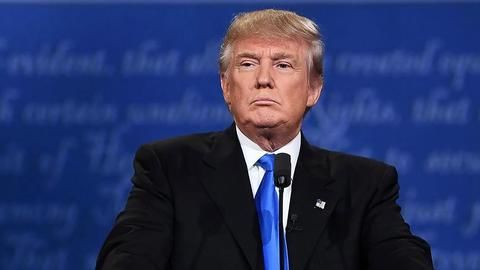 Two pages of President Donald Trump's tax returns from 2005 were released to the public by MSNBC. The White House condemned the move, saying that it was illegal.
The two pages were just a fraction of the entire returns filed in that year and excludes details of his income.
Critics argued that the release is justified as it pressurizes Trump to disclose his income.
In context:
Trump's tax leak
1995

The 1995 NYT tax revelations
A New York Times report showed that Trump declared over $916 million in losses in 1995, a substantial tax deduction.
The report concluded that the size of the tax deduction could have allowed Trump to avoid federal income taxes for up to 18 years.
This led to immense speculation on the details of Donald Trump's income, which he has refused to divulge.
15 Mar 2017

Trump's 2005 tax returns leaked
Love World news?


Stay updated with the latest happenings.
Was the leak illegal?

Under US law, leaking federal tax returns is illegal. MSNBC defended the leak saying the channel was exercising its First Amendment rights, in an attempt to publish information that was in public interest.
Details

Details of the leak
The leak showed that Trump paid $5.3 million in federal income tax and an additional alternative minimum tax of $31 million.
In total Trump paid almost $38 million in taxes over $150 million in income in 2005.
The data showed that Trump paid taxes at 24%, which is higher than average citizens.
However, high-income tax payers pay taxes at 24.7%.
Why is it significant?

Unlike usual presidential candidates,

Donald Trump

refused to release details of his tax returns in the run-up to the

elections

. Though the current leak does not show Trump's income, supporting documents not released with this leak hold details of his income, both domestic and international.