Standing Angry with Erdogan: Turkish citizens retaliate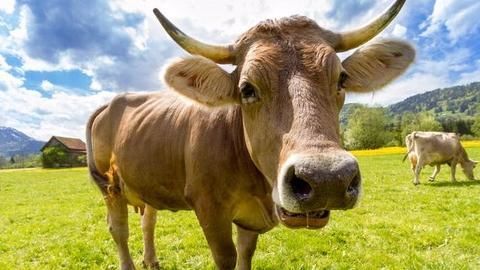 The diplomatic tensions continue to escalate amongst Europe and Turkey, following the expulsion of its ministers.
Showing solidarity with President Erdogan, Turkish citizens have resorted to interesting methods to express anger such as stabbing oranges and hacking high profile Twitter accounts.
Turkey's Association of Red Meat producers recently returned 40 Holstein (Dutch) cattle, saying they no longer want them.
In context
Stabbed oranges to unwanted cattle: Turkey's Dutch resentment
Details
The Turkey Netherlands Spat
The row began with the Dutch halting Turkish minister's from holding campaign rallies to publicize its national referendum among Turkish expats in Netherlands.
On 12th March 2017, Netherlands banned entry of Turkish Foreign Minister Melvut Cavusoglu, while another Minister Fatma Kaya, was also escorted back.
In quelling the protests that followed, Dutch Police employed dogs, batons and water canons to control a violent crowd.
The Turkish Referendum
The proposed Turkish referendum to be held on 16 April, 2017 would have the effect of swapping Turkey's Parliamentary system for Executive Presidency. Consisting of 18 Amendments proposed by Erdogan's Justice and Development Party, the Amendments would provide sweeping powers to the President.
Love World news?
Stay updated with the latest happenings.
Notify Me
Background
Turkey-Europe Relations
Having sought entry into the European bloc since 1987, membership talks with Turkey commenced in 2005. However, in 2016, EU froze membership talks, following Turkish government's adoption of repressive measures post coup.
Responding to criticism, Germany reasserted commitment to the EU Turkey Refugee deal, signalling Turkey's leverage in the Syrian crisis.
The Dutch elections and Turkish Referendum provide the backdrop to the current row.
The EU-Turkey Refugee Deal
The Deal signed on 18th March 2016, aims to check illegal migration through the Aegean Sea. Under the Agreement, EU promised financial aid to 3 million Syrian refugees in Turkey. This helped Germany reduce its own refugee numbers, lessening considerable domestic pressure on Chancellor Merkel.
Who is Involved?
Turkey Diplomatic Row: Roping in Europe
Turkey has resorted to levelling Nazi accusations against Netherlands and Germany.
Dutch PM Mark Rutte referred to Erdogan's Nazi remarks as "crazy" and "out of line".
Turkish campaigns have also been cancelled in Austria and Switzerland.
Responding to Nazi accusations, Francois Hollande and Angela Merkel called Turkish accusations on Nazi practices "unacceptable". Denmark joined in criticizing "rhetorical attacks on Netherlands".
Consequences
With Syria at hand, can Europe break Turkish bonds?
Turkey holds a long border with Syria and is a deeply invested stakeholder in the crisis there, whether Europe or Erdogan for that matter, likes it or not.
The publicity the referendum has recently garnered makes it crucial to Erdogan's political future, with success likely to see strengthening of domestic control and resulting in a sharpening of stance with Europe.