World
Brazil Space Program: Launches first defense and communications satellite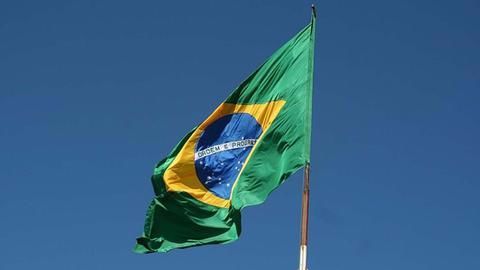 Brazil has embarked upon it space program, aiming to send domestically built satellites into space using their own rockets.
Brazil will launch a French-made geostationary communications satellite in collaboration with Brazilian private sector entities, that will provide encrypted communication solutions for the Brazilian army and government.
Jose Raimundo Braga Coelho, president of the Brazilian Space Agency said "we need Brazilian satellites watching over us."
In context:
Brazil's Space Program
Introduction

Brazil's Space program: History
Brazil's space program was firmly under military control until 1994, when the Brazilian Space Agency was created as a government entity under civilian control.
However, until 2012 the Brazilian government was the only contractor for all services, limiting expansion of the program.
In 2012, Embraer and state-owned Telebras created a joint-venture, Visiona, the first national prime contractor company for space systems.
Communication

Visiona agrees to oversee Brazil's communication overhaul
In 2012, Visiona agreed with French satellite maker Thales Alenia Space (TAS) to develop satellites for secure government and military communication in Brazil.
The need was made more urgent after reports emerged that the US was spying on Brazil's government and president. Brazil used to use US made communication systems for all communications.
Visiona will also work toward consolidating the space agency's supply chain.
Love World news?


Stay updated with the latest happenings.
Jose Raimundo Braga Coelho, president of the Brazilian Space Agency said "We cannot guarantee Brazil's sovereignty as long as our defense communications are being carried by other countries' satellites." Hence securing local as well as government communications is essential.
They also plan to launch several smaller satellites that will serve to observe Brazil's hydroelectric potential, mineral wealth etc.
Challenges

Challenges to progress
Brazil's economic slowdown is the primary impediment to the country's space program.
The country intends to develop proprietary rocket technology to deliver micro-satellites into low orbit by 2019.
Brazil also needs to develop a legal framework for procurement processes. It also needs to diversify its sources of financing by privatizing the space agency, in light of the government's lack of adequate funds.
23 Mar 2017

Brazil Space Program: Launches first defense and communications satellite
Next step: International partnerships?

Brazil has cooperated with Argentina,

China

, France, Germany, India, Italy, Japan, Russia,

South Africa

,

Ukraine

and the United States, among others. They now seek to build upon this past to avail of technology transfers and manpower, to help consolidate their industry.