Panicked guests flee Bellagio after burglary scare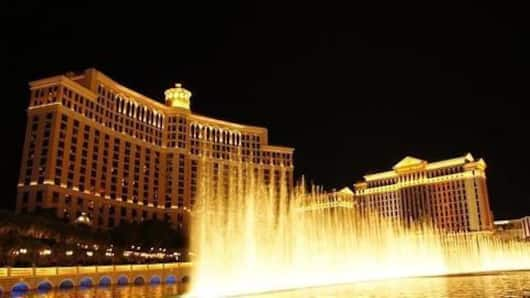 The famous Bellagio in Las Vegas witnessed a supposed burglary sending its guests panicking in the wee hours of the morning.
The metro police said that there was "no active shooter" and that no one had suffered injuries.
There were conflicting news, some claiming "armed men wearing pig masks stormed the hotel's glitzy Rolex store" while others claimed to hear gun shots.
In context
Robbery scare in Las Vegas' Bellagio
26 Mar 2017
Gunman kills one and surrenders on Las Vegas strip
A man pulled out a gun and began shooting passengers inside a double decker bus on the Las Vegas strip.
He then barricaded himself inside the bus. Authorities said, "he was just contained to that location. He never exited the bus." He eventually surrendered and was arrested.
The stand-off resulted in authorities blocking off Las Vegas Boulevard for several hours.