India US relations: Doval in Washington to improve security ties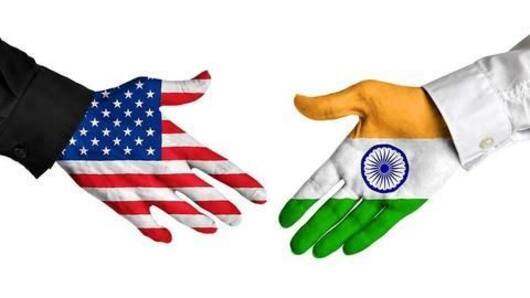 Indian National Security Adviser Ajit Doval visited Washington to meet his counterpart McMaster and US defence secretary James Mattis, in an attempt to strengthen bilateral security ties.
On the meeting with James Mattis, the Pentagon said "Both leaders reaffirmed building upon the significant progress in defence cooperation made in recent years."
Doval held several meetings with the top security leadership of the US.
In context
Doval working toward improving Indo-US security ties
Who?
Who did Doval meet?
Doval's most important meeting was with US Defence Secretary James Mattis at the Pentagon.
He also met his counterpart National Security Advisor Lt Gen H R McMaster and Senator Richard Burr, Chairman of the Senate Select Committee on Intelligence.
He also held talks with Senator John McCain, Chairman of the Senate Armed Services Committee.
Focus
What was the focus of the meeting?
According to sources, the meeting sought to increase cooperation in counter-terrorism and related security fields.
The meeting also sought to renew focus on mutual areas of interest like the South China Sea (SCS) and Afghanistan.
Both sides seek to leverage each others' position, as India wants a greater say in the Afghan peace process, and the US needs Indian cooperation in the SCS.
Love World news?
Stay updated with the latest happenings.
Notify Me
US-Pak
US-Pak ties shifting under Trump
Under President Donald Trump, US-Pakistan ties also witnessed a gradual shift, with Washington bearing down harder on Pakistan's selective support to terrorism.
This, coupled with the Afghan government's mistrust of the ISI and Pakistani army has resulted in gradually deteriorating US-Pak ties.
Pakistan's deepening cooperation with China and the CPEC project have also created distrust in Washington of the Sino-Pak nexus.
Leverage
Can India leverage the Indo-US relationship?
India will seek to leverage the relationship with the US to increase international pressure on Pakistan on the Kashmir issue.
It will also help India bring perpetrators of terrorist violence who are living in Pakistan to justice.
Most importantly, India will need to have a greater say in the Afghan peace process.
In return, Washington will leverage India's geostrategic position, to counter China.
Mattis looking forward to meeting
Ahead of the meeting, Mattis said "Democracies like ours need this sort of dialogue. We had a strengthening of the relationship over the last several years. Intent here today is to continue to strengthen the relationship and make sure that it gets stronger every year."