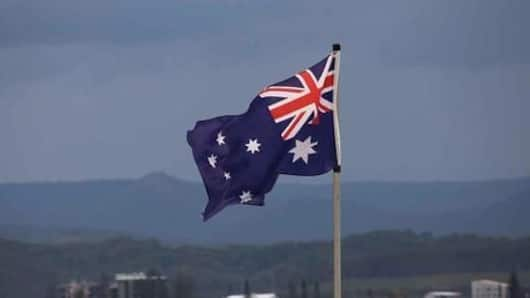 Cyclone Debbie makes landfall
Following mass evacuations on Monday, Cyclone Debbie, termed Australia's most devastating since 2011, made landfall in Australia's Queensland coast. Queensland Police noted, "the storm made a landfall between Bowen and Airline beach".
The authorities further warned that, "the intensity and ferocity of the cyclone is further expected to increase".
Let us see what is happening on the ground!
Saffir-Simpson Hurricane wind scale
The Saffir-Simpson scale categorizes hurricanes from 1 to 5 on the basis of wind velocity and damage. While category-I cyclones (119-150 km/h) cause minor impact such as power-cuts, Category V cyclones (252 km/h+) cause intense damage including destroying buildings and cutting off roads.
Cyclone Debbie
A slow moving cyclone, Debbie carries winds up to a velocity of 263 km/h and is expected to gradually increase in intensity, causing heavy rainfall.
With a destructive core as wide as 100 km, Cyclone Debbie has been termed Australia's most devastating since Cyclone Yasi in 2011.
Not coinciding with high tide, the cyclone has caused a tidal surge of less than 2m.
Love World news?
Stay updated with the latest happenings.
Yes, notify Me
Cyclone Yasi
Cyclone Yasi, identified initially as a Category V storm by the Australian Bureau of Meteorology, made its landfall between Innisfail and Cardwell in Queensland, destroying several towns. The damage caused is estimated at $3.54 billion, with an additional $1 billion for the tourism industry.
Cyclone Debbie sows seeds of destruction
Cyclone Debbie has already left about 23,000 homes without electricity. Electricity providers warn that more homes might lose power. "We're getting reports of roofs starting to lift, even in some of our own facilities in the Whitsundays," noted Queensland Police Commissioner, Steve Gollschweski.
Tourism in Townsville, considered the gateway to the Great Barrier Reef was hit, as businesses shut down and tourists stayed away.
Cyclone Debbie: Disaster preparedness and response
Credits:
The Australian Army and more than 2000 emergency workers have been put on standby.
Along with executing the "largest evacuation the state has seen", the authorities have cancelled flights to the Mackay and Townsville airports, and closed down 2 ports and 102 schools.
The authorities have also provided for shelters in higher ground and kept emergency supplies of food and fuel ready.
Cyclone Debbie: Queensland prepares for floods
According to authorities, a 1,300 kilometre stretch of Australia's north-east coast in Queensland is susceptible to dangerous flooding after cyclone Debbie.
The cyclone caused large-scale destruction, heavy rains and power outages in tens of thousands of homes.
Authorities pleaded with the citizens to stay indoors with upto 250 mm rain forecast for Wednesday.
A disaster response plan has been activated by PM Malcolm Turnbull.