South African president fires Indian-origin finance minister Pravin Gordhan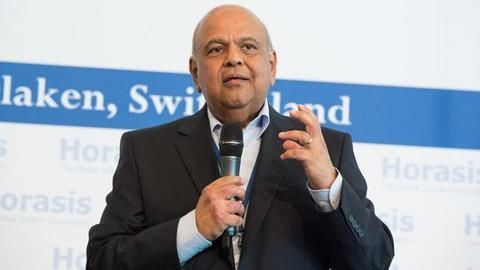 South African President Jacon Zuma has fired their finance minister Pravin Gordhan.
The move comes after days of speculation over the dismissal which caused the value of South Africa's currency Rand to plunge.
Gordhan had been recalled by Zuma from planned events in the UK earlier this week. Zuma gave no reason for his decision.
The move is part of a larger cabinet re-shuffle.
In context
South African president fires finance minister
Why did the Rand currency's value plummet?
The Rand's value decline is a sign of Gordhan's reputation among investors as an astute policy maker in South Africa's government. Gordhan made various efforts to check spending and to protect the country's investment-grade credit rating.
Profile
Who is Pravin Gordhan?
Gordhan was born in Durban in 1949. He studied pharmacy from the University of Durban-Westville and later joined the anti-apartheid Natal Indian Congress.
He was elected to parliament in 1994 and later praised for overhauling the country's tax system, tripling tax collections.
His name alone stabilized South Africa's markets which were gripped by panic in 2015, prompting Zuma to appoint him as finance minister.
Love World news?
Stay updated with the latest happenings.
Notify Me
Why?
Gordhan shared a rocky relationship with Zuma
Gordhan had clashed with Zuma over the management of government-owned companies and the affordability of constructing nuclear power plants.
Gordhan was also perceived as someone who stood against Zuma and his cabinet, warning them against rampant corruption.
This comes amid numerous corruption allegations against Zuma, who has resisted calls to step down. Zuma has denied the allegations.
Gordhan faced "politically motivated" fraud charges
Last year, Gordhan was charged with fraud. The charges were described by him as "politically motivated" and were widely viewed as a move by Zuma's associates to oust him. The charges were later dropped after several ministers expressed support for Gordhan.
Uncertain future
South African economy may suffer due to Gordhan's sacking
Nomura analyst Peter Attard Montalto said Gordhan's sacking is "an open attack on Treasury to replace people who are conservative and anti-corruption with people loyal to Zuma."
Gordhan is being replaced by Home Affairs Minister Malusi Gigaba, who analysts feel has no "real finance experience."
South Africa's economy risks being downgraded to junk status. It grew by 0.3% in 2016 against 1.3% in 2015.