World
Pakistan: Militant kills lawyer over blasphemy charges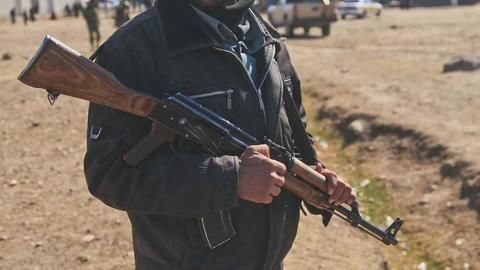 A militant shot and killed a lawyer of the minority Ahmadi sect in Pakistan, over blasphemy allegations.
The attack took place in the town of Nankana, in Pakistan's eastern Punjab province. Police said the attacker has been arrested. The Lashkar-e-Jhangvi claimed responsibility for the attack.
The lawyer was identified as Salim Latif, a member of a prominent Ahmadi family.
In context:
Pakistan: Militant kills minority over Blasphemy charges
Blasphemy

Pakistan's blasphemy laws
Pakistan's old blasphemy laws criminalized acts such as trespassing on burial grounds, disturbing a religious community, insulting religious beliefs and so on.
The laws were 'Islamicised' from 1980-1986. The new clauses criminalized derogatory remarks against Islamic personalities; imprisonment was the prescribed punishment.
They also prescribed life imprisonment for "wilful" desecration of the Koran, and a death penalty for insulting Prophet Muhammad.
The Ahmadi sect

Mirza Ghulam Ahmad established the Ahmadi sect in the 19th century. He was believed to be a prophet. In 1974, Pakistan declared Ahmadis non-Muslims. The Ahmadis have faced several attacks at the hands of Sunni extremists in Pakistan without much support from the government.
Love World news?


Stay updated with the latest happenings.
31 Mar 2017

Pakistan: Militant kills lawyer over blasphemy charges
Scant details of motive

While details of the attack and its motivation are scant, the accused who was arrested claimed Latif was involved in blasphemy. Meanwhile, the Lashkar-e-Jhangvi, who claimed the attack said Latif was attacked because he did not follow

Islam

.