Donald Trump's maiden high-profile summit with Xi Jinping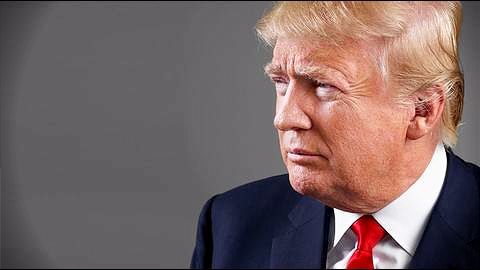 US President Donald Trump predicted the upcoming meeting with his Chinese counterpart Xi Jinping would be "very difficult."
The summit on 6 &7 April at Trump's Mar-a-Lago resort in Florida will be the first meeting between the Presidents in what many call the world's "most important bilateral relationship".
Amid heightened tensions, jobs and trade, apart from other issues, are likely to dominate the summit.
In context
The first Donald Trump-Xi Jinping meeting
Donald Trump's tweets
Referring to Mar-a-Lago meeting, Donald Trump tweeted, "The meeting next week with China will be a very difficult one." He added, "We can no longer have massive trade deficits and job losses. American companies must be prepared to look at other alternatives."
White House
Global, regional, bilateral issued to be discussed
Confirming the summit, the White House said both the Presidents will "discuss global, regional, and bilateral issues of mutual concern."
It also added President Trump and First Lady Melania would host President Xi and his wife Peng Liyuan for dinner.
The casual nature of Mar-a-Lago resort would allow Trump to receive his Chinese counterpart without the "full pomp and circumstance" of a state visit.
Love World news?
Stay updated with the latest happenings.
Notify Me
US, China
Two of world's most powerful nations and economies
Donald Trump's meeting with Xi at his Florida residence, Mar-a-Lago resort, would be the first face-to-face meeting between the heads of two of the most powerful nations and economies in the world.
The summit follows a "rocky start" to Sino-American relations, under Trump, who has blasted China for its trade policies and reluctance to pressurize North Korea over its nuclear and missile programs.
Strained Relations
China opposed to US's missile defense system in South Korea
Trump's toughness on trade and rising frustration about Chinese policies on N-Korea could signal he is willing to "throw sand in the gears."
China's "fierce" opposition to US' missile defense system in South Korea to safeguard against N-Korean attacks also strained bilateral relations.
US ambassador to UN, Nikki Haley, said China can and must do more to stop North Korean nuclear and missile programs.
Nikki Haley's statement
Amid reports that N-Korea is launching another banned nuclear tests, Haley said US wouldn't settle for another UN debate. She said: "I have no patience for it, and it is not helping anyone. And it's not about me. This administration has no patience for it."
One China policy
Trump's controversial comments on Taiwan, One China policy
Only weeks ago, the high-level summit seemed a "distant possibility" as Trump infuriated China by suggesting he might break from the long-standing 'One China' policy.
The policy acknowledges China's claims over Taiwan without recognizing them.
However, creating an opening for the US and China to discuss a summit, Trump reportedly walked back "controversial" statements on Taiwan in a conciliatory phone call in mid-February.
Storms over trade, regional, and human resources issues
Douglas Paal, Asia Director at the Washington-based Carnegie Endowment for International Peace, said, "The summit could well be a peaceful combination of a strategic kumbaya and economic gift giving before storms erupt later over trade, regional hotspots, and human resources issues."
03 Apr 2017
Trump administration: Trade crackdown not about China
US President Donald Trump recently signed Executive orders to look into the US trade deficit. He also sought to look into bad trade deals. China has been a major source of both these.
The Trump administration clarified that the trade crackdown inside the US was not about competition with China.
The development comes ahead of Chinese President Xi Jinping's bilateral visit.