'Racial profiling': Indian-origin woman stripped at Frankfurt airport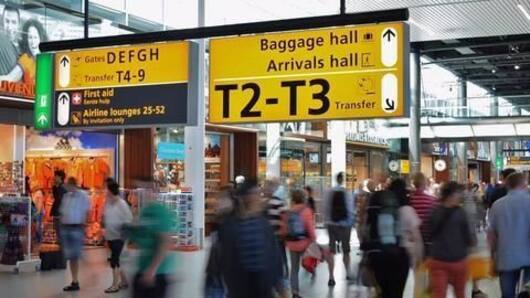 An Indian-origin woman has alleged racial profiling after she was made to strip by security personnel at Germany's Frankfurt airport.
Shruthi Basappa, a Reykjavik resident married to an Icelandic citizen, was travelling from Bengaluru to Iceland via Frankfurt when the incident happened.
Basappa revealed details about the ordeal in a series of Facebook posts.
In context
'Racial profiling': Indian-origin woman stripped at German airport
Allegations
What happened?
Basappa wrote in a series of Facebook posts that they were travelling with their four-year-old daughter when she was subjected to a 'random check' at Frankfurt.
She was allegedly asked to lift her dress or remove it, despite clearing a full body scan, in front of her daughter.
When she requested gentler checks due to a recent abdominal surgery, the officials shouted at her.
Repetition?
Not the first time
"…I was the only person pulled aside and peeking at my husband instantly changed the woman's mind about the strip search," Basappa wrote.
"I'm always the 'chosen one' for random security checks," she added.
Basappa has filed a complaint with the Frankfurt authorities, but hasn't heard back yet. Meanwhile, Foreign Minister Sushma Swaraj has asked for a report from the Indian Consulate in Germany.