Pyeonghwa Motors, the invisible "civil" automotive firm of North Korea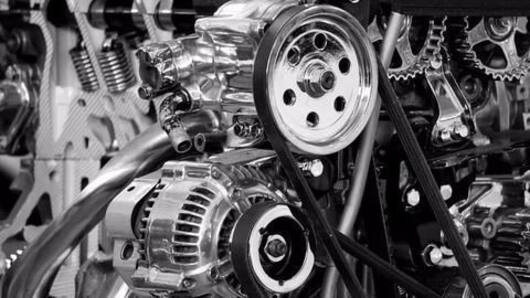 Pyeonghwa Motors General Corp, started in 1999, is today the one and only "civil automobile assembly company" of North Korea.
Other than Pyeonghwa, all other companies of the automotive industry in the country focus on developing military vehicles.
This automaker company once tried to act as a "bridge between South and North Korea".
Here are some more interesting tidbits.
In context
Pyeonghwa, car-maker giant you have never heard of
Background
Making cars in a country that has no buyers
Pyeonghwa Motors General Corp was first set up at Nampo as a joint venture between the firm and a North Korean company.
Reportedly, the entire ownership of the company was transferred to North Korea in 2013, after complaints of poor sales and extremely low profits.
This made sense, as the country's economy doesn't allow most of the citizens to afford a car.
Hope for peace
The motto of building peace between North and South Korea
In the backdrop of the conflict-ridden relations of North and South Korea, the company aimed to build peace, so much so, that the name was also given based on this idea, 'Pyeonghwa' which means peace.
The website of the company talks mostly about the hope of building a reunion of the two countries and only a few lines about the products and automotive industry.
Love World news?
Stay updated with the latest happenings.
Notify Me
Alienated from rest of the modern world
The founder and first president of North Korea Kim Il Sung, created a policy for the country called juche or "self-reliance", which has essentially cut off North Korea economically and diplomatically from the rest of the world, even in times of great need.
Poor copy
Rehashed versions of popular make with very little power
As of now the company has produced sedans, vans, station wagons and even something on the lines of an SUV.
Many of these cars are the rehashed versions of Chinese and European cars with extremely low power.
One popular model looks weirdly similar to Fiat's Doblo van and strangely it also carries the Fiat branding on the car next to that of Pyeonghwa.
Halt in production
Erstwhile estimated production capacity of Pyeonghwa
The Pyeonghwa Motors General Corp's factory in Nampo has the capability to produce 10,000 cars a year. But it merely reached that capacity ever.
In 2011 the production peaked at 1820 vehicles. The situation is such, that there is no data available regarding the production after 2011.
According to some reports, production has completely ceased in the company since November 2012.
Beating capitalism the North Korean way
Only military and government officials can own motor vehicles in North Korea, as a result the amount of cars per 1000 people is 1 to 10. North Korean roads have three lanes with different speed limits, the fastest, is reserved for senior government officials.