World
Devin Nunes steps aside from Congressional committee inquiry on Russia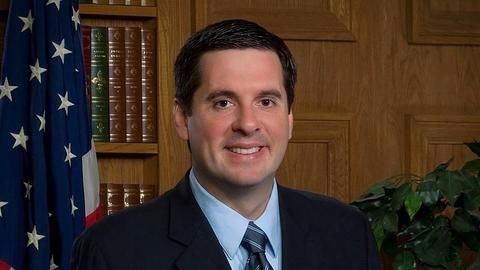 Devin Nunes, the Republican chairman of the House Intelligence Committee, has temporarily stepped aside from a congressional investigation into Russia's alleged election hacking.
Nunes, a key Donald Trump ally in the intelligence committee, is facing investigation by the House Ethics Committee.
The ethics panel is looking into allegations that Nunes disclosed classified intelligence.
Nunes has denied the allegations as "entirely false" and "politically motivated."
In context:
US intel panel chairman faces ethics inquiry
31 Mar 2017

Reports: Trump administration leaked information to lawmakers on Obama spying
A New York Times report has found that two political appointees of the Trump administration, working in the White House had provided Representative Devin Nunes classified reports supposedly validating some of President Trump's wiretapping allegations.
The finding raises serious questions on the credibility of the information released by Nunes who happens to be the Republican chairman of the House Intelligence Committee.
Nunes in trouble

Nunes under pressure to resign as intelligence committee's chairman
As chairman of the House Intelligence Committee, Nunes is leading its investigation into the Trump team's links with Russia.
Nunes has faced calls to recuse himself of the investigation and resign from his post as committee chairman.
House Speaker Paul Ryan, a Republican, is standing by Nunes. This means Nunes will likely conduct the investigation.
However, this may hit the credibility of its findings.
Love World news?


Stay updated with the latest happenings.
07 Apr 2017

Devin Nunes steps aside from Congressional committee inquiry on Russia
Profile

Who is Devin Nunes?
Devin Nunes, 43, is a Republican congressman from California.
As House Intelligence Committee chairman, he is leading the investigation into supposed ties between the Kremlin and the Trump campaign.
He previously led investigations on to NSA leaker Edward Snowden and Hillary Clinton's email scandal.
He was a harsh critic of Obama's policies and went on to join Trump's transition team.
Details

Why is Nunes being investigated?
The House Ethics Committee said it is "aware of public allegations that Representative Devin Nunes may have made unauthorised disclosures of classified information, in violation of House rules, laws, regulations, or other standards of conduct."
The ethics panel was asked to investigate Nunes by different watchdog groups.
Interestingly, Nunes is being investigated on the same charge he levied on Obama administration officials.
Nunes second Trump ally to recuse himself from Russia probes

Nunes is the second Trump ally to recuse himself from investigations into Russia. Attorney General

Jeff Sessions

had stepped

down

in March following revelations that he had met the Russian ambassador to the US while he was part of the Trump campaign.