Stockholm: At least four killed as truck crashes into store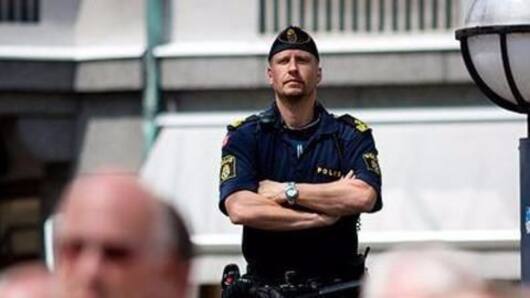 A truck rammed into a store in Stockholm, killing at least four people and injuring several others.
According to ANI, the attack happened just 100 meters away from the Indian embassy.
"Police received a call from SOS Alarm that a person in a vehicle has injured other people on Drottninggatan," the police tweeted.
Swedish PM said the incident is indicative of "a terror attack".
In context
Sweden: At least four killed in truck 'attack'
Scene
The scene of the attack
A truck crashed into Ahlens department store on Queen Street in Stockholm in the afternoon on April 7.
In the aftermath, Central Stockholm was under lockdown as roads, bus lines and metro was shut.
People took refuge in nearby buildings for hours as transportation was disrupted. Authorities made available schools and other establishments for shelter.
08 Apr 2017
Stockholm truck attack: Two arrested
Police have arrested two men in the Stockholm truck mishap on April 7, that Swedish PM Stefan Lofven called a terror attack.
The first arrest was made in Marsta, 40km away from Stockholm. The second man was held in Hjulsta; he reportedly had links with the first man detained.
The vehicle, belonging to a beer company, was reportedly stolen from a nearby restaurant.
Love World news?
Stay updated with the latest happenings.
Notify Me
10 Apr 2017
Stockholm attack: Name, photo of main suspect released
The main suspect in the Stockholm truck attack has been identified as Rakhmat Akilov; his picture was released by media on April 9.
Akilov, a 39-year-old Uzbek construction worker, was trying to avoid detection and possible deportation from Sweden.
When he arrived at a gas station in Marsta, an employee alerted police, who arrested him behind the wheels of a stolen van.