Canadian state assembly passes motion calling 1984 anti-Sikh riots "genocide"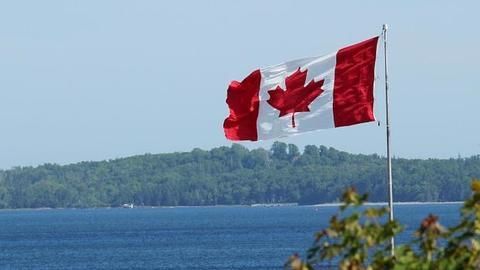 The Ontario Assembly became Canada's first state legislature to pass a motion describing the 1984 anti-Sikh riots as "genocide."
The motion was moved by Harinder Malhi, a Member of Provincial Parliament or MPP (equivalent to MLAs in India) who is part of PM Justin Trudeau's Liberal Party.
The motion's passage has come as a shock to India and represents a blow to Indo-Canadian relations.
In context
Ontario passes motion calling 1984 anti-Sikh riots Genocide
India calls Ontario Assembly's motion "misguided"
"We reject this misguided motion which is based on a limited understanding of India, its constitution, society, ethos, rule of law and the judicial process," external affairs ministry spokesperson Gopal Baglay said. The Indian government has conveyed its views to Canada's government and political leadership.
Lobbying
India tried to lobby against motion, failed
India's Consul General in Toronto reportedly tried frantically to prevent the motion's package.
A number of prominent Indo-Canadian organizations, such as the Canada-India Foundation, Panorama India and India Canada Chamber of Commerce, had written to Ontario Premiere Kathleen Wynne and other MPPs to oppose the motion.
However, this intense lobbying effort failed to gather support.
Love World news?
Stay updated with the latest happenings.
Notify Me
"Genocide"
MPP Malhi's motion calls for assembly to condemn "1984 Genocide"
Malhi said the assembly must "condemn all forms of communal violence, hatred, hostility, prejudice, racism and intolerance in India and anywhere else in the world, including the 1984 Genocide perpetrated against the Sikhs throughout India, and call on all sides to embrace truth, justice and reconciliation."
She said the events that followed after Indian PM Indira Gandhi's assassination could "only be described as genocide."
Sikhs speak
Sikh organizations hail motion's passage for recognizing "genocide"
Sikhs for Justice, a pro-Khalistan group hailed the motion for "recognizing that the murder of tens of thousands of Sikhs was an attempt at genocide."
The World Sikh Organization said, "For years, the term '1984 anti-Sikh riots' was used…which was a distortion and wrongly implied unorganized communal violence. Recognizing the state-sponsored violence that targeted Sikhs across India in 1984 is...[a] historic step."
19 Apr 2017
Arun Jaitley: 1984 Anti-Sikh riots were not 'Genocide'
Indian Defence Minister Arun Jaitley reportedly conveyed to his Canadian counterpart Harjit Singh Sajjan that a resolution terming the 1984 anti-Sikh riots "genocide" was "unreal and exaggerated".
According to sources, Sajjan distanced the Canadian government from the Ontario assembly resolution; it is not the official stand of the Canadian government, he maintained.
India had earlier too lodged its protest over the recent resolution.