Outrage: United Airlines overbooks flight, drags passenger off board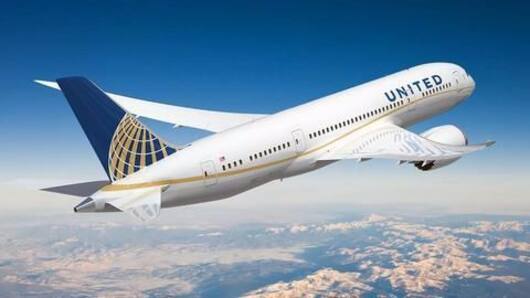 A video of security officers forcibly dragging a screaming and bloodied passenger from an overbooked United Airlines flight has triggered an outrage on social media.
The unidentified passenger was dragged after he refused to give up his seat.
United was trying to make room for four employees of a partner airline on the flight traveling from Chicago to Louisville, Kentucky.
In context
United Airlines drags passenger off overbooked flight
What happened - 1
Passenger picked at random after no one volunteered to leave
Tyler Bridges, a passenger aboard the flight, said United initially offered vouchers worth $400, then $800 and a hotel stay to those who volunteered to give up their seats.
A United manager announced that passengers would be picked at random since no one came forward.
"We almost felt like we were being taken hostage,'' Bridges said.
What happened - 2
Security officers came after passenger refused to leave
Bridges said the manager then picked a passenger of Asian descent who refused to deboard, saying that he was a doctor who had to see patients the following morning.
The manager tried reasoning with the passenger who still refused.
At this point, two security officers came in and told the passenger to leave, following which the altercation happened.
Love World news?
Stay updated with the latest happenings.
Notify Me
What happened - 3
Altercation left passenger bleeding
The passenger was dragged off the plane. Blood was seen on his mouth, chin and cheek.
The passenger screamed "I want to go home."
When the four airline employees boarded the plane, fellow passengers berated them for the treatment meted to the hapless man.
"You should be ashamed to work for this company," one passengers said to the employees.
Statements
United Airlines CEO issues 'apology' statement, backtracks after more backlash
In the first apology, United CEO Oscar Munoz apologized for "having to re-accommodate these customers", which caused major backlash.
He also called the passenger who was dragged off "disruptive and belligerent" in a staff email.
Munoz soon released another statement, saying he continues "to be disturbed by what happened". "I deeply apologize to the customer forcibly removed and to all the customers aboard."
13 Apr 2017
United Airlines to compensate every passenger on controversial flight
United Airlines announced that it will compensate every passenger on Flight 3411, from which a flyer was dragged off, for their tickets.
This comes after CEO Oscar Munez issued a second statement, saying "no one should ever be mistreated this way".
Kin of Dr David Dao, who was forcibly removed, have thanked people for "the outpouring of prayers, concern and support they have received".
28 Apr 2017
Passenger dragged out of United Airlines' flight wins settlement
Dr. Dao, the Kentucky doctor who was dragged out of a United Airlines flight from Chicago received a financial settlement from the airline.
Lawyers of the 69-year-old said one of the conditions of the settlement is that the payout would remain confidential.
Earlier this month, he was forcefully removed by the airline law enforcement officers after he refused to give up his seat.