US Election hacking: Alleged Russian hacker arrested in Spain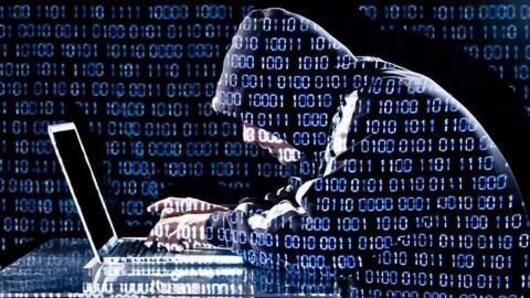 Following the issue of arrest warrant from US, Barcelona Police on Sunday arrested Russian programmer Pyotr Levashov for his alleged involvement in hacking the US Presidential elections.
According to Levashov's wife Maria Levashova, the arrest has been made with regard to a computer virus that Levashov created, linked to Trump's victory in the elections.
Let us find out more details!
In context
Election hacking: US arrests Russian hacker in Spain
Background
Of Russian spying and hacked elections
Russia is a routine user of cyberspace tools in foreign intelligence operations, in order to access critical information as well as sensitive systems.
The arrest comes about in the background of Russian interference in the US elections 2016 being currently under investigation from both the Federal Bureau of Investigation (FBI) and the Congress.
About
The US elections hacking row
A number of statements and official confirmations on Russia's alleged interference in US elections suggest that Putin orchestrated cyber attacks to leak the controversial Democratic National Committee e-mails.
This was allegedly done to discredit Clinton, preventing her from winning the elections.
Several sources have confirmed that the attacks have been orchestrated by Russian groups Fancy Bear and Cozy Bear.
Love World news?
Stay updated with the latest happenings.
Notify Me
Democratic National Committee e-mail leaks
The leaks included 19252 e-mails and 8034 attachments of the DNC released to WikiLeaks through alleged Russian cyber attacks. Guccifer 2.0, a hacker, claimed responsibility for the attack. Various agencies later confirmed that WikiLeaks received the data from various people with ties to Russia.
Profile
Who is Pyotr Levashov?
According to KrebsonSecurity, a major internet security blog, Levashov is known as "Severa" online, and moderates a number of cyber crime websites.
He is further "responsible for running criminal operations paying spammers and virus writers in order to install fake antivirus software".
He is also said to have created the Waldec spam botnet, which infected around 70,000-90,000 computers over many years.
Details
Why was he arrested?
Levashov was arrested under a "complex inquiry in collaboration with the FBI". His extradition will be decided upon by a Spanish court.
He is accused of crimes involving ransomware which holds computers to ransom for accessing blocked information.
While Levashov's wife has confirmed the arrest's link to Trump's election, certain US sources have suggested that the case is not tied to the elections.