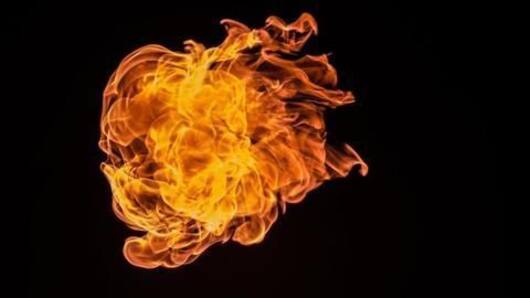 Borussia Dortmund's football team bus hit by 3 explosions
The team bus of German Football club Borussia Dortmund was hit by 3 explosions on their way home to the Champion's League quarter-final match against Monaco.
According to the head of Dortmund police, it was a targeted attack on the team.
The bus's windows had shattered and its tyres burst in the blasts.
The explosives went off at 19:00 local time.
Information about the incident
No players were hurt except Marc Bartra who had to undergo an operation after a bone in his wrist was broken.
The match against Monaco has been postponed until 18:45 (16:45 GMT) on Wednesday.
CEO of Dortmund Hans-Joachim Watzke said the whole team was shocked after the incident.
A letter was discovered at the scene of the incident; it is currently being inspected.
Borussia Dortmund blasts: 'Significant doubt' about involvement of Islamic militants
There is "significant doubt" about the involvement of Islamic militants in the Borussia Dortmund explosions, officials said; letters found at the scene declaring "in the name of Allah" are believed to be an attempt to manipulate investigation.
Media reports highlighted "many things" in the letters "untypical" of Islamist groups.
However, a 25-year-old Iraqi "with Islamist links" has been arrested in the case.
Love World news?
Stay updated with the latest happenings.
Yes, notify me
Borussia Dortmund attack: Market trader arrested for attacking football team
German police have arrested a 28-year-old man named Sergej W for allegedly attacking Borussia Dortmund team bus.
Three bombs exploded near the bus carrying the football team on April 11.
The suspect is a market trader who hoped to earn money if the team's share price fell.
He was staying in a room in the team's hotel overlooking the street where the explosions occurred.