Female Genital Mutilation: Indian-origin doctor arrested in US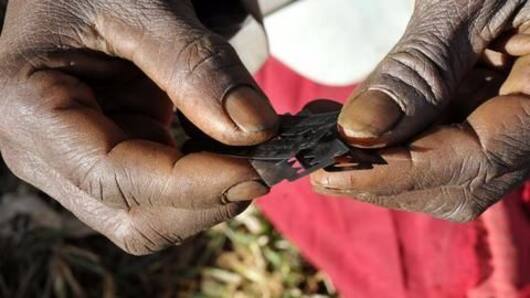 44-year-old Indian-origin doctor Jumana Nagarwala has been charged with performing Female Genital Mutilation (FGM) on minors aged 6-8, in what is probably the first such reported case in the US.
Nagarwala, who speaks English and Gujarati, allegedly carried out the procedures at her office in Livonia, Michigan.
She has been arrested and will be presented in a Detroit federal court.
In context
Indian-origin doctor arrested in US for Genital Mutilation
What is Female Genital Mutilation?
The World Health Organization describes FGM as "all procedures that involve partial or total removal of the external female genitalia, or other injury to the female genital organs for non-medical reasons". In December 2012, the UNGA voted to work for global elimination of FGM.
Why FGM
Beliefs behind the tradition
In many countries which practise FGM, it is viewed as a rite of passage, marking the womanhood of a girl.
Some believe FGM reduces a woman's libido; one consequence of FGM is it makes sexual intercourse painful by narrowing the opening of the vagina, which motivates the woman to maintain "chastity".
There's also a belief that female genitalia are simply "ugly" or "unclean".
Love World news?
Stay updated with the latest happenings.
Notify Me
Modus operandi
Some of the victims allegedly travelled across states to reach Nagarwala. One reported that she had been told she would be accompanying others on a "special" girls' trip. They were later taken to Nagarwala when they complained their "tummies hurt" after arriving at the hotel.
Laws
Cutting illegal in US, but FGM not crime in Michigan
A 1996 US law makes it illegal to perform mutilation on anyone under 18. FGM is punishable by five years' imprisonment.
"(FGM) has no place in modern society and those who perform on minors will be held accountable," said Acting US Attorney Daniel Lemisch of the Eastern District of Michigan.
However, it is not a crime in 26 states, including Michigan, where Nagarwala practised.
FGM affects 3 million females annually, says WHO
According to the World Health Organization, over 200mn females alive today have undergone FGM. There are 3mn at risk annually. Most subjects are under 15. In eight countries including Somalia, Egypt and Mali, over 90% girls are cut. Some like Egypt have medicalized the procedure.
India
Indian Bohra women fight back against FGM
FGM in India is practised among the Dawoodi Bohra community, where it's termed 'khatna'.
In a February survey, over 70% Bohra respondents said an untrained professional had performed the procedure on them.
Apart from physical complications, many women also face mental trauma, sometimes failing to be sexually active even after marriage.
A petition on change.org is fighting for an end to FGM.