First black woman judge in NY's highest court found dead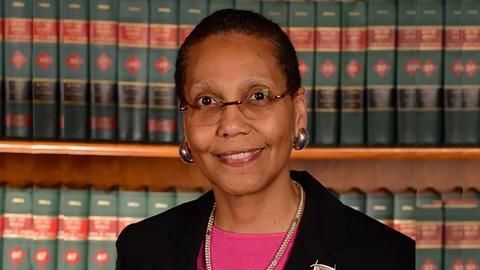 The body of Judge Sheila Abdus-Salaam, the first black woman to serve on New York State's highest court, was recovered from the Hudson river in Manhattan.
Police reported it is prima facie a case of suicide; however, investigation is ongoing. Results of an autopsy on April 13 were inconclusive.
Her husband had reported her missing a few hours earlier.
In context
Judge Sheila, US's first woman Muslim-judge found dead
Details
Tracing her last days
She spent the weekend with her husband in their New Jersey home. Her last conversation with him was on April 10, when she called from another home in Harlem.
On April 11, she informed her Midtown-Manhattan office she wouldn't be coming in as she was unwell.
When she failed to turn up on April 12 too, her assistant alerted her husband, who called 911.
A family history of suicides
According to law enforcement, Abdus-Salaam, a cancer survivor, had witnessed tragedy: her mother committed suicide on Easter 2012, and her brother shot himself to death two years later, around the same time. Few of her friends reported she had complained of stress due to work.
Love World news?
Stay updated with the latest happenings.
Notify Me
Profile
A brief profile of Judge Sheila Abdus-Salaam
Abdus-Salaam, one of seven children, grew up in Washington. She studied law in Columbia University.
As a public defender in Brooklyn, she represented those who couldn't afford lawyers, and then became a lawyer in the NY attorney general's office.
She also served as attorney at East Brooklyn Legal Services, and as a judge on the Manhattan state Supreme Court.
Precedent
Judge Abdus-Salaam, setting precedents in the judiciary
Judge Abdus-Salaam's decisions were guided by liberalism, often siding with minorities and vulnerable parties against those in power.
In one of her initial cases, she represented 30 female bus drivers who had been denied promotions, and won the anti-discrimination suit.
In a recent significant judgement, she expanded the definition of "parent", ruling the non-biological parent in same-sex couples is entitled to seek custody.
21 Apr 2017
US Judge Sheila Abdus-Salaam's husband challenges 'suicide'
Rev Gregory Jacobs, husband of American judge Sheila Abdus-Salaam, made his first public comments, urging anybody with information to come forward.
Sheila Abdus-Salaam was discovered dead in the Hudson river with no indication of foul play, but her husband dismissed the possibility of Sheila committing suicide.
The initial autopsy report, too, was inconclusive.
Police will now treat the case as suspicious.