World
9/11 Lawsuits: Saudi banks, Bin Laden affiliated companies sued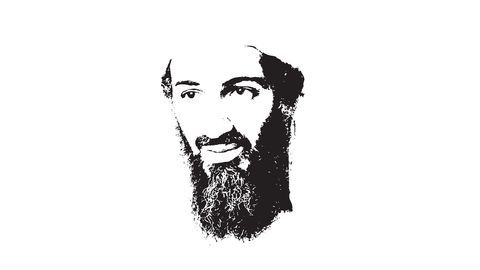 A group of over two dozen US insurers affiliated with the insurance holding firm Travelers Cos has sued ten defendants including Saudi banks and companies connected to Osama bin Laden over the 9/11 terror attacks.
The $4.2-billion lawsuit filed in the US District Court in Manhattan is the latest effort to hold Saudi entities liable for the attacks that claimed nearly 3,000 lives.
In context:
9/11 Attacks: Lawsuits against Saudi Arabia, Banks, Companies
Introduction

The 9/11 attacks and the JASTA Bill
The '9/11 attacks', four coordinated terror attacks in the US on 11 Sep'01, carried out by al Qaeda claimed nearly 3,000 lives and injured over 6,000.
In May'16, US Congress lawmakers passed the 'Justice Against Sponsors of Terrorism' (JASTA) Bill.
Later, the then-President Barack Obama vetoed the bill; however, the Congress overrode the veto on 28 Sep'16 permitting victims to sue sponsors of terrorism.
Saudi Arabia

Is Saudi responsible for the 9/11 attacks?
Fifteen of 19 hijackers that carried out 9/11 attacks were Saudis; victims and their families have lobbied for years to sue Saudi Arabia.
At least seven lawsuits, including one by families of 800 victims and 1,500 victims, have been filed.
In Mar'17, Saudi Arabia faced a $6-billion lawsuit by American insurers claiming without Saudi's help al Qaeda could not have carried out the attacks.
Love World news?


Stay updated with the latest happenings.
15 Apr 2017

9/11 Lawsuits: Saudi banks, Bin Laden affiliated companies sued
The ten defendants

The ten defendants in the fresh lawsuit include Al Haramain Islamic Foundation, Al Rajhi Bank, Dallah Avco Trans Arabia, International Islamic Relief Organization, Mohamed Binladin Company, Mohamed Binladin Organization, National Commercial Bank, Saudi Binladin Group, The Muslim World League, and World Assembly of Muslim Youth.
Damages

Defendants accused of aiding and abetting the attacks
The ten defendants were accused of aiding and abetting the attacks through a variety of "activities in support of al Qaeda" in the years leading up to them.
The insurers sought to recoup the sums paid to their policyholders who suffered personal, property and business losses from the terror attack.
They sought at least $1.4 billion of compensatory damages, triple damages, and punitive damages.
Assistance provided by defendants

The lawsuit read: "But for the assistance provided by defendants al Qaeda could not have successfully planned, coordinated, and carried out the September 11th attacks, which were a foreseeable and intended result of their material support and sponsorship of al Qaeda."
Love World news?


Stay updated with the latest happenings.
Saudi Banks

No links to terrorism, claims Al Rajhi Bank
The move follows the US Congress's decision to override a veto by former President Barack Obama allowing Americans to sue foreign governments.
Al Rajhi said US courts dismissed similar claims against it, which "has no links to terrorism" and is "committed to operating at the highest levels of compliance" with applicable rules.
Saudi's government and affiliates have a majority stake in National Commercial Bank.
Other Lawsuits

Other pending lawsuits seek to hold Saudi liable
Several other pending lawsuits in the Manhattan court seek to hold Saudi and its entities liable over the alleged involvement in 9/11 attacks.
Saudi enjoyed immunity from such lawsuits until Sep'16 when the veto was overridden.
The current case is Charter Oak Fire Insurance Co et al v Al Rajhi Bank et al, US District Court, Southern District of New York, No. 17-02651.