World
H-1B visas: Trump signs new 'Buy American, Hire American' order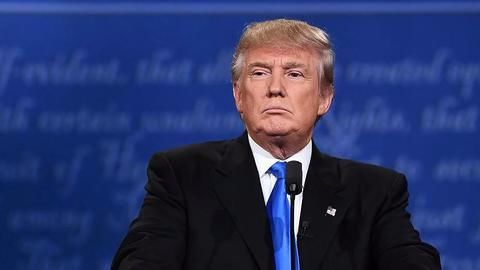 US President Donald Trump signed an executive order directing a review of the H-1B visa scheme.
Calling it the first step towards ending visa abuses, Trump sought replacing the current lottery-based visa issuance system with a merit-based one.
Under the 'Buy American, Hire American' rules, American projects will also have to use American products.
Reforms will be suggested for proper implementation of the scheme.
In context:
Trump's "Buy American, Hire American" executive order
31 Jan 2017

H-1B visa reform bill introduced in US: The Trump effect
The US House of Representatives introduced a legislation decreeing that the "minimum salary of H-1B visa holders be doubled to $130,000."
The legislation proposes a market-based resolution that gives preference to companies "willing to pay the most".
This assures American employers have way to the skill they require while eliminating grounds for companies to undermine American salaries and outsource jobs.
Indians benefit most from current H-1B visa regime

Indian nationals are the biggest beneficiaries of the existing H-1B visa regime. In 2014, IT companies from India took 21,750 out of 65,000 available visas, while 86% of the total visas went to IT professionals from India.
Love World news?


Stay updated with the latest happenings.
19 Apr 2017

H-1B visas: Trump signs new 'Buy American, Hire American' order
Revamp

How will it change?
Around 65,000 workers and 20,000 graduate students are admitted to the US through a lottery-based H-1B visa programme.
The White House intends to replace the programme from a lottery to a merit-based system.
A majority of the visas are awarded to outsourcing firms, who critics argue exploit loopholes to fill lower-level IT jobs with foreign talent, often at lesser salaries.
Crackdown

Executive order to crack down on immigration "fraud and abuse"
In a bid to spur higher wages and employment rates for American workers, Trump's new executive order will call for the "strict enforcement" of laws governing entry of overseas labour.
Government agencies will be urged to "take prompt action to crack down on fraud and abuse" in the immigration system by the order, a senior Trump administration official said.
"Buy American"

Harder for government agencies to buy foreign products
The "Buy American" aspect of the executive order reduce the waivers and exemptions through which government agencies sidestep laws favouring American-made goods.
Agencies would be required to evaluate the potential use of unfair trade practices by foreign governments while considering the lowest responsible bidder.
Transportation infrastructure projects would require steel "melted and poured" in America.
Love World news?


Stay updated with the latest happenings.
Reactions

'Hire American' order leaves lawmakers angry
US lawmakers said President Donald Trump's executive order to review the H-1B visa programme is too little, too late; according to Senator Dick Durbin, "We already know H-1B visa abuse hurts American workers."
Congressman Bill Pascrell called it a "broken promise" from Trump who had promised repeal of the scheme.
However, it drew applause from Democrats and treasury benches.