California: Black gunman opens fire, kills three white men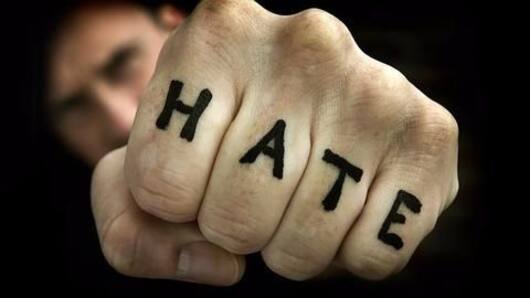 In an apparent hate crime, a black gunman opened fire in Fresno, California, killing three white men and injuring another.
39-year-old Kori Ali Muhammad shot 16 rounds in 90 seconds in a "random act of violence".
Muhammad was previously wanted for the murder of a security guard at a motel last week.
In context
Black gunman kills three white men in California
Details
What happened?
Muhammad opened fire near the Catholic Charities headquarters at around 10:45 am on April 18; witnesses said he reloaded his large handgun several times while shooting.
He eventually fired at a Pacific Gas and Electric Company vehicle, killing the passenger.
Muhammad is now facing two charges of murder and two of attempted murder.
Gunman
Shooter was nicknamed 'Black Jesus'
The culprit, nicknamed 'Black Jesus', had expressed his anti-white people and anti-establishment stance on social media.
His father reported that Muhammad believed a war between whites and blacks was coming, and he was a part of it.
Even before opening fire, Muhammad shouted "God is great!" in Arabic; however, police have ruled out the terrorism angle.
Love World news?
Stay updated with the latest happenings.
Notify Me
Details
Minority community member rises after surge in hate crimes?
There has been a spate in hate crimes in the US after President Donald Trump came to power; the administration has adopted an anti-immigration stance and formulated policies in line with it.
Over 700 incidents targeting various minority communities have reportedly been documented after the elections.
The California attack is likely an incident of outrage by a minority community member against worsening circumstances.
Indians in US victimized in recent times
Since February 22, at least six racist attacks on Indians living in the US have been reported: four people, including software professional from Andhra Pradesh and her seven-year-old daughter, were killed. Two were left wounded and some others verbally harassed.