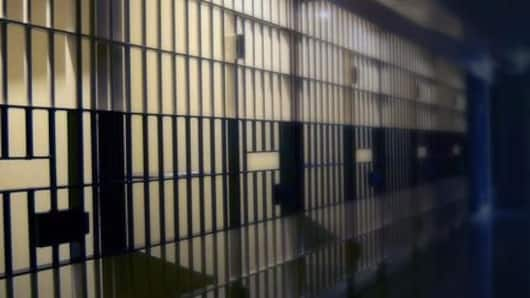 Miscarriage of justice: 20,000 drug convictions dismissed over chemist's misconduct
Nearly 95% of 20,000 drug convictions in Massachusetts, USA, have been dismissed after it was learnt that a lab chemist wrongfully analyzed drug samples on purpose.
From 2003 to 2012, law enforcement agencies submitted drug samples to Annie Dookhan, a former Department of Public Health chemist, for analysis.
In 2013, she was convicted on allegations of contaminating drug samples, falsifying results, and mishandling evidence.
Dookhan's actions raised doubt over 40,000 drug testing analysis
Credits:
In November 2013, Dookhan pleaded guilty to a total of 27 criminal counts, including perjury, evidence tampering and obstruction of justice charges.
She was handed down a three to five-year prison sentence and released last year.
Her actions cast doubt on nearly 40,000 drug testing analysis from 2003 to 2012.
Of these, over 20,000 drug convictions remained against prisoners referred to as "Dookhan Defendants."
Why did Dookhan falsify drug results?
The motive behind Dookhan's actions remains a mystery.
Investigators and Dokhan's former colleagues believe she may have been driven by a compulsion to overachieve, even if it requires cutting corners and cooking things up.
Dookham, a Trinidadian immigrant, was the drug lab's most gifted analyst. Her record impressed supervisors but left her co-workers worried.
Investigators found that her colleagues' reservations about her went overlooked.
Love World news?
Stay updated with the latest happenings.
Yes, notify Me
Wrongfully convicted people lost jobs, houses, some were deported
People wrongly convicted for drug-related crimes lost their jobs, houses and some cases were deported, Committee for Public Counsel Services said.
"Although this is a fair and just result now, in many respects, the damage has been done," Benedetti said. "Justice delayed is justice denied."
"That is a victory…for people…tarnished by these drug convictions," the American Civil Liberties Union said about the dismissed convictions.
Not all cases dismissed, convicts with lengthy criminal histories re-prosecuted
The Supreme Judicial Court of Massachusetts had ordered district attorneys to make a list of drug convictions which they intended to dismiss, saying going through individual cases would take too long.
The list was so long that prosecutors had to submit them in compact discs.
While most of the tainted convictions would be dropped, some would be re-prosecuted, especially those with lengthy criminal histories.
Prosecutor: Evidence showing convict's innocence would lead to immediate exoneration
"If there had been evidence that any of these defendants was actually innocent, we would not have hesitated to dismiss the case outright and exonerate the defendant immediately," said Dan Conley, the district attorney in Suffolk County, which includes Boston.