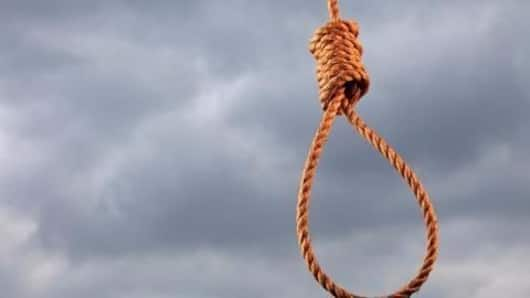 Arkansas carries out first prisoner execution in 12 years
The US State of Arkansas has conducted its first execution in 12 years.
Inmate Ledell Lee was executed by lethal injection just before midnight local time.
Lee is the first of eight prisoners who Arkansas plans to execute over 10 days.
Arkansas has been criticized for rushing prisoners to their death before its supply of the chemical used lethal injection expires on April 30.
Why was Ledell Lee given a death sentence?
Lee was convicted in 1995 for the murder of Debra Reese in 1993. For years, however, Lee had maintained his innocence.
Last-minute appeals filed by his lawyers to halt the execution were rejected by federal courts and the Supreme Court.
His last meal was the holy communion.
Before being administered the lethal injection, he refused to make a final statement.
Supreme Court cleared Lee's execution 30-mins before death warrant's expiry
Lee died at 11:56 pm local time, 12 minutes after being administered a lethal injection at the state's Cummins Unit in Grady.
Lee's death came four minutes before his death warrant's expiry.
The US Supreme Court cleared his death by removing holds on the use of lethal injections.
This came after a judge issued a restraining order against a crucial lethal injection drug's use.
Love World news?
Stay updated with the latest happenings.
Yes, notify Me
How does death by lethal injection work?
Inmates on death row are first administered the drug Midazolam, which makes them unconscious. A second drug pancuronium bromide is injected to paralyze the inmate. A third injection of potassium chloride causes cardiac arrest by stopping the heart, killing the inmate.
Lawyers argue drug Midazolam doesn't ensure painless death
Attorneys for the eight death row inmates tried blocking the executions arguing that the drug Midazolam doesn't effectively ensure a painless death.
"Unless the prisoner is unconscious, then drugs two and three will cause pain -- torturous punishment, in violation of the Eighth Amendment, and state guarantees against cruel and unusual punishment," an attorney said.
Drugmaker: Injection chemical not meant to be used for injections
McKesson Medical Surgical Inc, the maker of vecuronium bromide, was granted a restraining order after it argued in court that the drug wasn't meant to be used for executions.
It said the drug was only meant for medical purposes and that the Arkansas Department of Corrections "misled" the company while purchasing the drug.
The restraining order was later reversed by the Arkansas Supreme Court.
What happens to other seven other death inmates?
Two of the inmates, Jack Harold Jones and Marcel W. Williams, who have received death sentences for capital murder, have been scheduled to be executed on Monday. Four other death row inmates have received stays on their execution for various reasons.
US: Arkansas conducts first double-execution in 17 years
The US state of Arkansas executed two prisoners, Jack Jones and Marcel Williams who were on death row in the first double execution in the US for 17 years.
Both were sentenced to death for rape and murder. The Supreme Court had rejected the last minute appeals of both of them.
Arkansas planned mass executions as they were running low on lethal-injections.