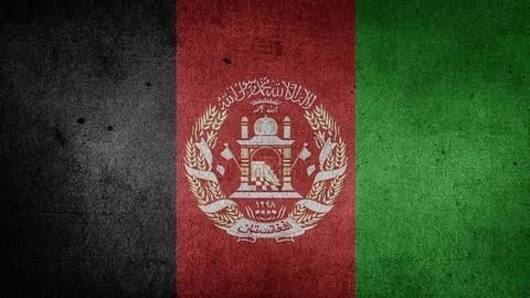 Taliban strikes: Dozens killed in attack on army-base in Afghanistan
Taliban militants disguised as Afghan soldiers attacked a key army base in Northern Afghanistan on Friday, killing dozens of soldiers.
With conflicting figures from Afghan and western sources, the death toll currently stands around 60.
The attack took place at a crowded area, at an opportune moment when most soldiers were leaving for Friday prayers unarmed.
Let us explore what these attacks could mean.
What does it mean?
Credits:
Afghanistan has been in turmoil since the US invasion in 2001. The period following US Military withdrawal since 2014, has seen surge in violence.
Moreover, Western-backed National Unity Government led by President Ashraf Ghani has been embroiled in a fight with the Taliban and other groups which want him ousted.
Mazar-i-Sharif, the assailants target hosts a number of foreign officials training Afghanistan's security forces.
The spring offensive
The attack follows Taliban announcement on the commencement of its yearly spring offensive this month, where it resumes fighting after winter. Taliban looks to consolidate provinces including Kunduz with heavy presence and wage a war of attrition against the western-backed government this year.
Love World news?
Stay updated with the latest happenings.
Yes, notify Me
Where did the attack happen?
The attack took place in Mazar-i-Sharif, capital of the Balkh province and a major city in Northern Afghanistan.
The base under attack is also the headquarters for the Afghan National Army 209th Corps, tasked with maintaining security over much of the North.
Corps Spokesman, Col. Aram notes, the attacks took place near a mosque and the adjoining dining room in the base during lunchtime.
How was the attack carried out?
The attackers dressed in uniforms in two military vehicle entered the base under the pretext of carrying wounded soldiers who needed urgent attention. Taliban spokesperson Zabihullah Mujahid tweeted that the attacks were supported by four soldiers within the base.
Mujahid further added that the assailants after sparking off an explosion, creating diversion for suicide bombers to enter.
The assailants used rocket-propelled grenades and guns.
Could fighting spread further in Afghanistan?
NATO Commanders note that Taliban controls around 6% of Afghanistan. While the government control about 70%, more than a third of the country faces threat from insurgents. Fighting over the past few months has spanned from Kunduz in the north to Helmand in the South.
Death toll in Taliban attack on Afghan military base 140
In one of the deadliest attacks on an Afghan airbase, Taliban militants disguised as military killed at least 140 soldiers in the city of Mazar-i-Sharif. Several others were wounded.
About 10 militants, dressed in Afghan army uniforms and in military vehicles, made their way into the base and opened fire.
Taliban called it retribution for the recent killing of senior leaders of the outfit.