Earth Day 2017: On the importance of going green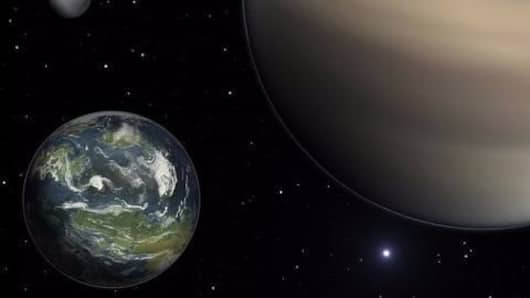 April 22nd is celebrated annually as Earth Day since 1970. Celebrated across the world, the Day upholds the importance of environmental protection. Demonstrations and celebrations are conducted in over 193 countries commemorating the day.
Environmentalists and governments, even celebrities often use the day as a platform to highlight and raise awareness on various aspects of environmental protection including climate change and wild life conservation.
In context
Earth Day: History, relevance and more
Earth Day DIY
The day encourages people to adopt small changes making one's life more sustainable and environmental friendly. Small changes that can be made at the individual level include: cutting down use of plastic water bottles, buying a solar-powered phone charger and cycling for transportation wherever possible.
History
The Earth day proclamation
The proposal to celebrate an Earth Day was made by American peace activist, John McConnell in 1969 at a UNESCO conference. Secretary General U Thant later signed a proclamation on the matter in 1970.
A month later, Earth Day was celebrated in the US for the first time through efforts of Senator Gaylord Nelson, attracting a participation of 20 million people across the country.
Love World news?
Stay updated with the latest happenings.
Notify Me
Celebrations all over!
The Earth Day since 1970 has been coordinated by the Earth Day Network. Denis Hayes, organizer of the 1970 celebrations and chairman of the Network notes, " it is the largest secular holiday in the world, celebrated by more than a billion people every year".
Highlights
Earth Day Celebrations over the years
The first Earth Day celebration in 1970 saw 20 million people participating across the country including universities and environmental groups.
A second mass campaign organized in the 1990s saw the Day acquiring global popularity with over 184 countries celebrating it.
While the Internet was used for organization for the first time in 2000, over 120 countries signed the Paris Agreement in 2016.
Analysis
What is the relevance of Earth Day today?
The world today is in the grip of an environmental crisis caused by issues including global warming and environmental degradation . Addressing the crisis requires action from individual to international levels.
Climate change threatens the planet's existence. Awareness spreading platforms such as the Earth Day acquire more importance, with the Paris Agreement shadowed by Donald Trump's threat to pull out of it.