Qatar bargains for release of 26 hostages including royals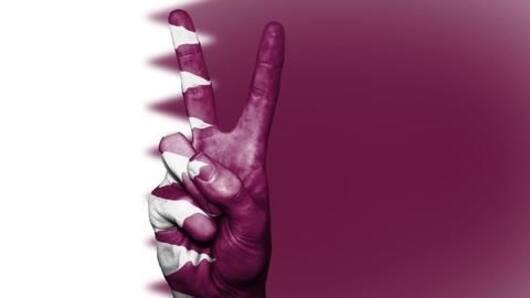 Qatar secured the release of 26 hostages, held in captivity for over a year and a half by Iraqi Shiite militia Kata'eb Hezbollah. The hostages included 11 members of Qatar's Al Thani ruling family.
Qatar allegedly paid millions of dollars to Shia and Sunni militia to secure the release.
The hostages were received by the Iraqi interior ministry and the Qataris were sent home.
In context
Qatari royals freed by militia
Besieged towns
The negotiations to free captives
Sources said the recent mass evacuations of besieged towns in Syria was directly linked to the Qatari negotiations to free the royals.
Qatar, Iran and Hezbollah led discussions to swap Shia civilians besieged by Sunni militia, for Sunni civilians besieged by government forces.
However, critics lambasted the move as a forced demographic change in the region.
Did Qatar use hackers to pay-off captors?
News reports indicated that the Qatari government paid the captors at least $2 million last week in an effort to secure the release of the hostages. This effort reportedly involved the use of hackers too.
Love World news?
Stay updated with the latest happenings.
Notify Me
US
Will the US endorse Qatar's negotiation style?
Qatar is a part of the US coalition in Syria. In addition, it is the home of the US Central Command and several US military bases.
The hostage release allegedly involved the transfer of millions of dollars to firms linked to Shia and Sunni terrorists.
It is unclear if the US endorses the Qatari ransom payments to such organizations.