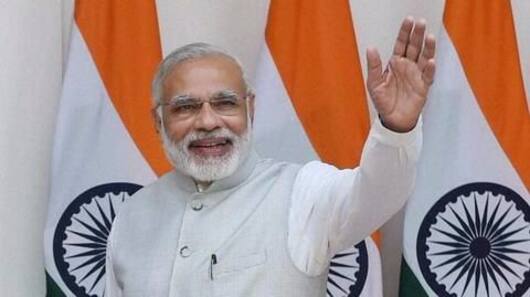 Modi's Israel visit: Multi-billion dollar defence deals to be signed
PM Modi is scheduled to visit Israel in July this year. Israeli Envoy Daniel Carmon terms it a "big visit" concerning expansion on bilateral co-operation across various key areas.
Major defence deals including procurement of Barak-8 air defence missile systems are expected to be inked during the visit.
Marking 25 years of diplomatic relations, the visit is further expected to bolster bilateral ties.
Indo-Israeli defence relations
India-Israel defence relationship has steadily improved over the past few years.
India is the largest buyer of Israel's defence supplies, while Israel is India's third largest defence supplier, behind Russia and US.
In the past 15 years, Israel has supplied equipment worth $10 million to India including drones and missiles.
The current visit happens in the context when both countries look towards strengthened engagement.
On the Importance of the visit
Speaking on the visit, Israeli Ambassador Daniel Carmon notes, "India, Israel relations are big enough. The visit, when it takes place, will be a very very important visit. It will be one of the most important visits that Israel has witnessed in many many years,"
Love World news?
Stay updated with the latest happenings.
Yes, notify Me
Modi's Israel Visit: Teen Murti Marg/Chowk renamed after Israeli cities
Delhi's Teen Murti Marg and Teen Murti Chowk have been renamed after the Israeli city of Haifa. The New Delhi Municipal Council made the decision at a meeting chaired by Delhi CM Arvind Kejriwal.
The move is significant as it comes ahead of PM Modi's visit to Israel.
They are now called Teen Murti Haifa Marg and Teen Murti Haifa Chowk.
What could get done during the visit?
Experts suggest that two multi-billion dollar deals could be finalized during this visit.
Deals on acquisition of Spike anti-tank missiles for the army and Barak-8 Medium Range Surface to Air Missiles (MR-SAM) for the Navy is likely to get inked.
Other deals in the pipeline include acquisition of Heron-TP attack drones worth $400 million and two Phalcon AWACS (Airborne warning and Control System).
How could this benefit India?
Barak-8 could boost India defence against a variety of aerial threats. MR-SAM along with drones and radars could significantly add to India's defence and attack capabilities, enabling to prevail as a formidable international force.
Ambassador Carmon notes, Indo-Israeli defence relationship has evolved from purely buying and selling to focus on joint research. Technology transfer from Israel could bolster defence production under 'Make in India'.
Delivering the MR-SAM
India cleared the MR-SAM deal worth Rs. 16,830 crore in February. The systems are to be jointly developed by DRDO, Israel Aerospace Industries and Rafale. Manufactured by Bharat Dynamics Ltd, the system will be used by the Navy and the Air Force.