World
CT Scan rules out stroke, proves Eman Ahmed is healthy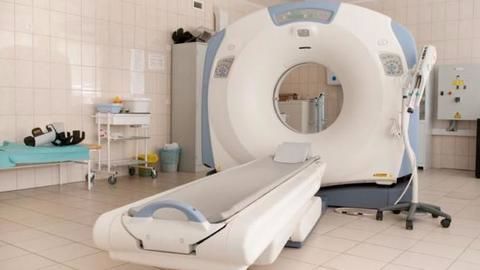 Eman Ahmed underwent a CT scan yesterday, amidst allegations by her sister claiming that she suffered from a stroke during her three-month-long treatment in Mumbai.
Reports revealed that Eman suffered no fresh stroke(s) at the time of her treatment; her seizures were due to scar epilepsy.
Chief bariatric surgeon, Dr. Aparna Govil Bhasker, however has resigned from her care over Eman's sister's negligence allegations.
In context:
Eman Ahmed, formerly the world's heaviest woman
Background

Egyptian woman admitted to Mumbai hospital for bariatric surgery
On February 11 2017, Eman Ahmed Abdelary an Egyptian, considered the "heaviest woman in the world" was admitted to Mumbai's Saifee hospital to undergo bariatric surgery.
Doctors said she would require multiple surgeries and post operative care. She reportedly lost 240 kgs after the first surgery.
Saifee Hospital reportedly used Rs. 2 crore for the surgery and also collected donations from across the world.
26 Apr 2017

CT Scan rules out stroke, proves Eman Ahmed is healthy
Love World news?


Stay updated with the latest happenings.
09 May 2017

Eman Ahmed, formerly world's heaviest woman, being treated in UAE
Last Thursday, Eman Ahmed (former heaviest woman of the world) left Mumbai's Saifee Hospital to continue her treatment in UAE.
UAE doctors claim that apart from her obesity, Eman is suffering from a "cardiac issue" and infected bed sores.
Abu Dhabi's Burjeel Hospital issued a statement which said a team of 20 doctors is treating Eman Ahmed.
15 May 2017

Eman has leaky heart that could be fatal - Doctors
Doctors in Abu Dhabi have stated that there is a leak in Eman Ahmed's heart, which could prove to be fatal. However, they added that Ahmed, who was considered the world's heaviest woman, also managed to lift her paralytic right arm for the first time in 25 years.
They added that she also had a persistent fever which needed to be treated.
29 May 2017

Eman Ahmed eats herself for the first time in years
Eman Ahmed, formerly the world's heaviest woman who underwent weight-loss surgery in India, fed herself for the first time in 25 years, doctors at Abu Dhabi's Burjeel hospital said.
Improvements are showing elsewhere too: she is smiling and communicating, and was able to sit without support for a few minutes.
The woman, who weighed 504kg a few months ago, has lost about 300kg.