Thai man live-streams daughter's murder on Facebook, then kills himself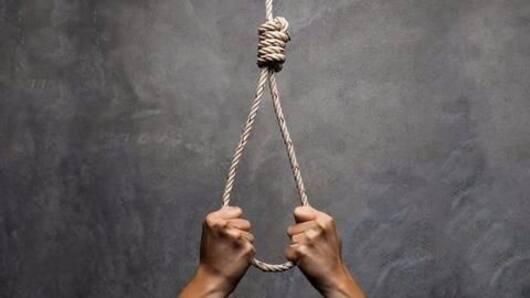 A 21-year-old Thai man, Wuttisan Wongtalay, killed his baby daughter and live-streamed the episode before turning the noose on himself, reportedly after an argument with his wife.
His relatives alerted police when they saw the video, but officials were too late.
Reuters said the two videos stayed online for roughly 24 hours; however, Facebook is yet to confirm it.
In context
Live-streaming crimes: Can you help control the trend?
Facebook
Facebook promises stricter guidelines, YouTube acts fast
Facebook has removed the content and promised to review its processes.
A spokesperson said: "This is an appalling incident and our hearts go out to the family of the victim."
The footage was also uploaded on to YouTube, which said it was removed within 15 minutes of being alerted by BBC.
Before being removed, it had 2,351 views on YouTube.
Surge in live-streaming of crimes
A number of crimes have been broadcast live, especially over Facebook, in recent times. Less than a week ago, a US man posted a video of him murdering another and bragged about it. In January, some Swedish youths live-streamed a gang-rape on a Facebook group.
Love World news?
Stay updated with the latest happenings.
Notify Me
Psychology
What is causing this alarming trend?
New technology often creates new patterns of behaviour, and technology has been growing rapidly.
The easily-accessible internet facilitates anonymity and amplifies human behaviour. The online disinhibition effect makes individuals bolder and judgement-impaired.
Increasing crimes have also led to low empathy and desensitization of the masses.
On the other hand, victims' pain is magnified when their harm is seen by millions of strangers.
Facebook
Facebook struggles to check incidents
Facebook, which relies mostly on users' feedback, has been attempting to check the growing incidents: it is expanding its own review team to be available 24/7, and has developed a program to prevent such footage from being reshared.
It is also trying to use artificial intelligence which can flag such videos directly, instead of waiting for users to report them.
05 May 2017
Live-streaming of suicides: Facebook expands review team
In response to the growing number of suicides being live-streamed on Facebook, the social media mammoth will be adding 3,000 people to its review team that supervises content.
Currently, Facebook's review team has 4,000 people.
Since last year, several violent and self-harming live videos have gone up on Facebook globally.
The expanded review team will also collaborate with law enforcement agencies.
Steps
You can do your bit to control the alarming trend
Report such content to Facebook and police; try to make sure you or people you know do not re-share it.
Record the video on phone to retain evidence. Note down descriptors; even if you can't tell the exact location, key details might help police nab the culprits.
Do not contact the person committing the crime; they might delete the video and thus remove evidence.