World
Donald Trump: "Major conflict" with North Korea possible, seeks diplomacy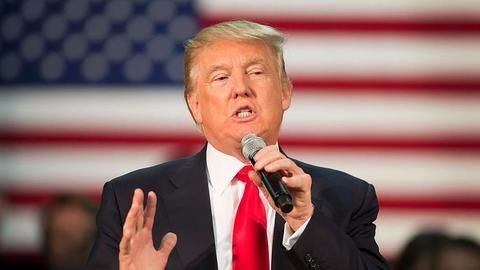 US President Donald Trump told Reuters in an interview that, "There is a chance that we could end up having a major, major conflict with North Korea."
However, he said the US would prefer to solve the dispute surrounding the North's nuclear and missile programs "diplomatically but it's very difficult."
He also praised Chinese President Xi Jinping over his handling of the North Korea.
In context:
Trump says "major conflict" with North Korea possible
28 Apr 2017

Tillerson: US North Korea strategy relies on Chinese action
US Secretary of State Rex Tillerson said earlier that China has informed America that it will impose sanctions on North Korea if the regime carried out further nuclear tests.
However, he didn't specify the nature of the sanctions China would consider. Beijing hasn't confirmed Tillerson's statement.
Tillerson said the US isn't seeking regime change in North Korea and simply wants the regime to denuclearize.
28 Apr 2017

Donald Trump: "Major conflict" with North Korea possible, seeks diplomacy
Love World news?


Stay updated with the latest happenings.
On Xi Jinping

Trump praises Chinese president, calls him "good man"
Trump praised Xi over his handling of North Korea.
Trump had previously accused China of not doing enough to restrain North Korea and suggested America could take unilateral action.
After meeting Xi earlier this month, Trump said, "He is a very good man and I got to know him very well."
Trump said Xi "certainly doesn't want to see turmoil and death."
Trump opens up on North Korea's Kim Jong-un

Trump said Kim is "27 years old. His father dies, took over a regime. So say what you want but that is not easy, especially at that age." However, Trump clarified he is "not giving him credit" and hoped Kim is "rational."
On THAAD deployment

Trump wants South Korea to pay $1bn for THAAD system
The US has deployed the THAAD anti-missile system in South Korea, which it claims is meant to counter incoming North Korean missiles.
In the recent Reuters interview, Trump said he wants South Korea to pay $1 billion for the system.
The deployment has angered Beijing, which claims the system would be able to monitor its strategic military assets.