The insidiousness of mental health issues at the workplace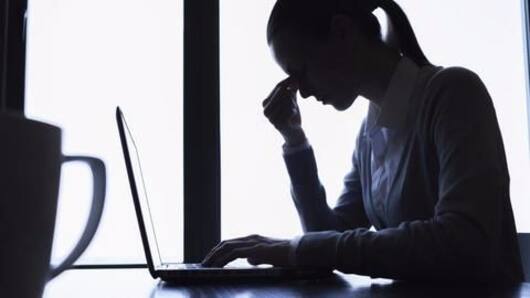 The walls of shame around mental health are breaking globally. However, when we address it in terms of the workplace, the issue becomes even more complicated: a wrong move on the part of the one suffering might affect their entire career.
On the other end, the organization might end up losing their valuable employees if they push the matter under the carpet.
In context
Mental health at the workplace
Employees
Employees, trapped in fear, find it difficult to speak out
A study by Willis PMI Health Group found that those under 24 are the most reluctant to speak up about their mental health issues in the workplace, fearing it will create negative impressions and impact growth.
There's also a hierarchy effect: managers (27%) find it harder to talk of their own issues with their employees, but are okay with discussing mental health of juniors.
Employers
But it's a two-way street
It's not only employees who suffer due to mental health issues; UK's Centre for Mental Health estimated stress costs employers in the country £26bn annually.
"If I've got fewer people off sick, my insurance rates come down, the business is much more productive and people work better," explained Malcolm Horton, deputy head of human resources at financial services business Nomura.
Love World news?
Stay updated with the latest happenings.
Notify Me
UK
Just 35% workers in UK willing to talk to colleagues
Fortunately, Oliver Thompson-Smith found support in his employer, construction firm Laing O'Rourke.
When he reached out, his manager advised him on who to speak to at work, and the counselor helped him start therapy.
In contrary, a Comres study for BBC Radio 5 live found that only 35% said they would gladly talk to their colleagues; 49% reported being unlikely to tell their bosses.
Initiative
Time to Change
Sue Baker, director of mental health charity Time to Change, said there's been an awakening; over 500 employers have taken action, including signing up to the pledge.
One of the organizations committed to the pledge is Pizza Hut - it has a 24-hour helpline, an internal social network called No Shame, and targeted schemes.
India
What's the status in India?
India isn't immune to such issues: in 2016, Optum surveyed 2,00,000 members of its workforce at 30 large firms through an online Health Risk Assessment. Forty-six per cent were found to be suffering from some form of stress.
Over 2,500 employees across 150 organizations reached out to 1to1help.net with suicidal tendencies in the last 10 years; 70% of those in the last five years.
Corporates
Titan, Coca-Cola India and others wake up to the cause
Slowly but surely, corporates in India are paying heed to the issue: Mondelez offers support to new parents in the pre and post-natal stage, including consultations and awareness workshops.
Chennai-based Aspire Systems claims that with its in-house support system, it has been able to help 98 employees since August 2014.
Coca-Cola India offers free counseling for various issues; Titan too says anonymity is prime.
The government eases the way forward
In a laudable move, the Indian government also passed the Mental Health Care Bill last month. Among other provisions, it decriminalizes suicides, and gives the mentally ill the right to choose their treatment as well as their representatives.
Suggestions
What can organizations do?
Sue Baker suggests caution for the ones suffering, "because obviously there's really poor practice still". People should speak up only if it's certain that their managers will be supportive, she says.
On the other hand, managers need to be aware in order to care; they should be properly equipped to handle such issues.
Employees should be given outlets to voice concerns without fear.