India, Russia to ink 5th generation fighter design deal soon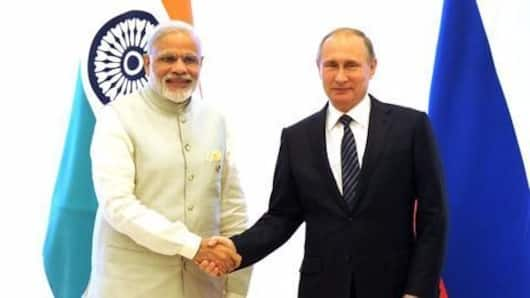 After several years of delay, sources said India and Russia are likely to sign the deal to finalize the detailed design of the fifth-generation fighter aircraft and commence production of the same.
Authorities said it would most likely be signed in the second half of 2017.
The announcement indicates movement on the stalled project after years of problems in negotiations.
In context
India, Russia and the 5th generation Fighter Design
FGFA
What is the FGFA deal?
India and Russia inked an intergovernmental agreement for the manufacture of fifth-generation fighter aircraft in 2007. The fighter is called the Perspective multi-role fighter.
While technical details are scarce, it is believed to have high-performance stealth technology, advanced avionics features, and highly integrated computer systems that can network with other battlefield elements.
The F22 Raptor and the F35 are the only FGFAs in service.
Co-developers with Russia
Sources said that since India and Russia are co-developers in the project, India would have full rights to all the technology involved, hence there was no question of a transfer of technology pact. India would be able to independently maintain the aircraft once manufactured.
Love World news?
Stay updated with the latest happenings.
Notify Me
Milestones
Some important milestones
The IGA was inked in 2007.
In 2010, India paid $295 million toward the preliminary design of the aircraft.
In February 2016, talks were revived after Defence Minister Manohar Parrikar cleared it.
Since then both sides have ironed out issues like intellectual property rights, monetary commitments, manufacturing sites etc.
The renewed focus on modernization of the military was the driver for expedited talks.