Beginning of Catalan separatism
Introduction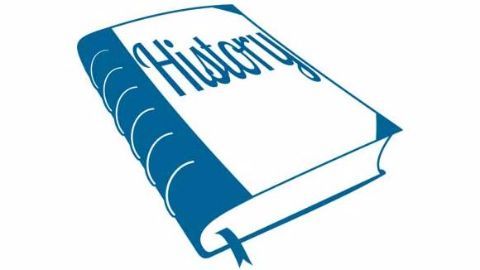 Catalan separatism began in the mid 19th to early 20th century when certain Catalan political parties, individuals and organisations started demanding independence for Catalonia.
Catalonia was a home-rule for the longest time, which lasted until the Spanish Civil War when under General Franco's dictatorship Catalonian culture was greatly repressed.
After Franco's death in 1975, the Catalan nationalists started demanding a break from Spain.
First great Catalan autonomy protest
10 Jul 2010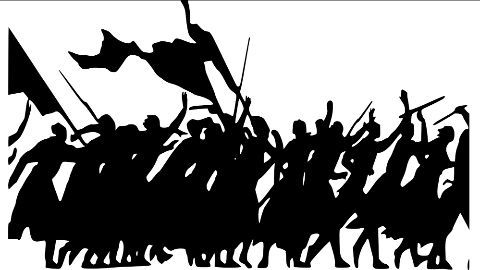 On 10 July 2010, a Catalan protest was carried out in Barcelona protesting against "limitations of the autonomy of Catalonia within Spain".
The protest was also against the Spanish Constitutional Court's decision to annul several articles of the 2006 Statute of Autonomy of Catalonia.
Almost 1.1 million people attended the protest.
Several Catalan nationalists living in London, Berlin, and Brussels carried out similar protests.
What was the Statute of Autonomy Catalonia?
Fact The Statute of Autonomy Catalonia was approved by Catalan voters in a 2006 referendum which "gave greater powers to the regional parliament in taxation and judicial matters."
Catalan independence demonstration re-opens referendum debate
11 Sep 2012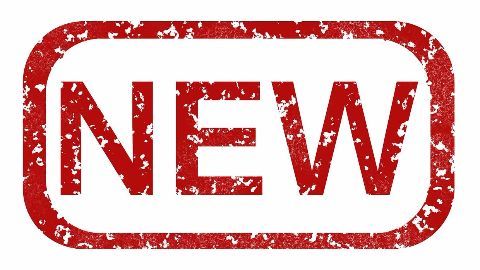 On 11 September 2012, Catalan independence demonstration took place in Barcelona during the National Day of Catalonia.
The protestors demanded the independence of their nation and its federation as a sovereign state.
As a result of the protest, Catalan referendum debate was reopened and snap elections announced for the Parliament of Catalonia to be held on November 25.
Catalonian Declaration of Sovereignty declared 'void and unconstitutional'
25 Mar 2014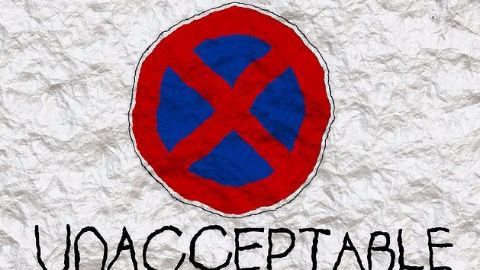 On 23 January 2013, the Catalonian Parliament adopted the Declaration of Sovereignty and of the Right to Decide of the Catalan People.
This allowed the Catalonian people to decide their political future.
However, on 8 May 2013 the declaration was provisionally suspended by the Constitutional Court of Spain.
It was later declared unconstitutional and void by the same court on 25 March 2014.
Catalan referendum calls snubbed by Spanish court
14 Oct 2014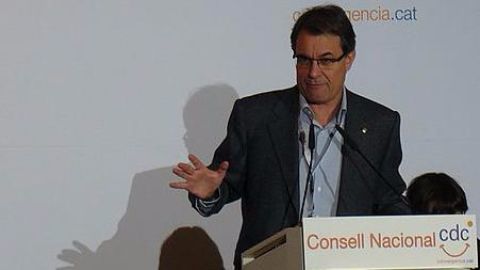 The Catalonian President Mas on 19 September 2014 called for a referendum on independence which was to be held on 9 November 2014; however the Spanish government with the help of the Court suspended it.
On 14 October, he proposed a "process of citizen participation" which was again suspended.
The Spanish government argued that there was no decree for a state to break away.
Catalan's sporty supporter in FC Barcelona
Fact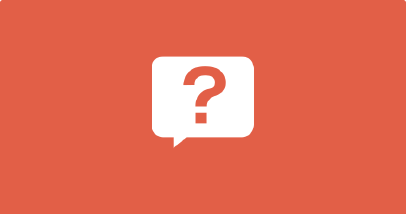 The FC Barcelona football club is one the major supporters of the Catalan independence and its slogan "More than a club," means that it isn't just a club, but a voice for the Catalan people.
Catalan independence parties win regional parliament elections
28 Sep 2015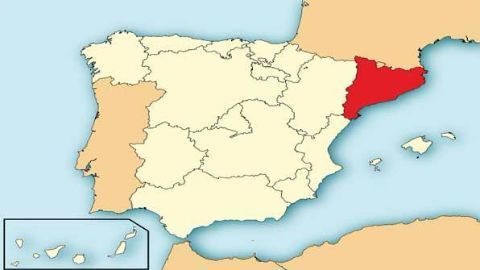 Separatists who had been demanding Catalonia's break from Spain won a clear majority of seats in Catalonia's parliament elections.
Junts pel Si(Together for Yes), the principal secessionist group won 62 seats in the 135-strong assembly.
Smaller leftist party CUP won another 10 seats, giving them a joint 47.33 % of the vote.
This win was taken as a yes vote for breakaway by separatists.
Catalonian assembly votes for secession from Spain
10 Nov 2015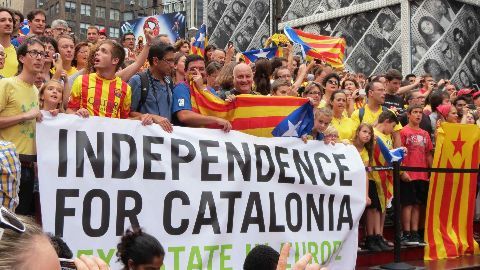 Regional lawmakers in Catalonia adopted a declaration to move toward autonomy from Spain within the next 18 months.
They claimed that they won't be bound by the central government's orders.
Meanwhile Mariano Rajoy, Spain's center-right Prime Minister, said his regime would seek to nullify the motion with an address to the Constitutional Court in the upcoming days.