United Airlines cancels Indian-origin man's ticket for filming altercation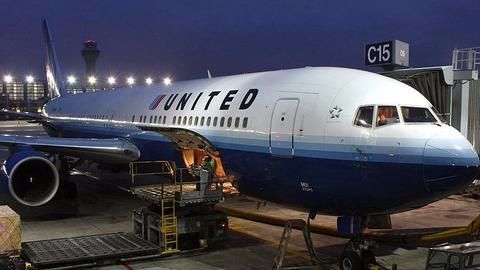 An Indian-origin man, Navang Oza, has alleged his reservation on United Airlines was cancelled after he filmed an argument with its staff.
Oza, headed to San Francisco, got angry after being asked for a $300 charge for his luggage; he claims he had already paid $125 for the bag on the first leg of his trip from New Orleans.
In context
United's love affair with controversies
Video
'You don't have my permission': Employee kept repeating
In the video, a ticket counter worker of United is seen asking him repeatedly to stop filming. She then asks someone to cancel his reservation.
She later takes out her phone and starts recording him. "I'll do the same thing."
A police officer finally arrived and clarified, "Sir, you have the right to do whatever you want; it's a public space," the officer says.
A statement from United
A statement from United said: "The video does not reflect the positive customer experience we strive to offer, and for that we apologize. We are reviewing this situation, including talking with Mr Oza and our employees to better understand what happened."
Love World news?
Stay updated with the latest happenings.
Notify Me
Scandals
United left red-faced after series of scandals
It has been a public relations nightmare for United, which has faced a string of scandals in recent times. In one incident, a passenger was dragged off a flight for refusing to give up his reserved seat to their staff.
Earlier this week, a Missouri woman alleged she was asked to pee in a cup and not leave her seat to use the washroom.