Amid anti-immigrant rhetoric, US universities stare at losses of $500mn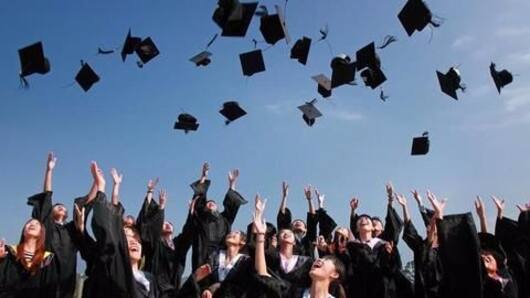 Amid rising anti-immigrant sentiment under the Donald Trump administration, US has seen a sharp decline in foreign applications.
An earlier survey of 250 colleges revealed 40% of them had registered a drop in international applications.
Now, a US-based research firm has said that even a 5% decline could cause losses worth $249.3mn to US universities; a drop of 10% could cost $498.6mn.
In context
American universities bear the brunt of anti-immigrant sentiments
Indian and Chinese students formed a significant part
This comes amid rising demand for US education among foreign students, especially from India and China. In 2016, 500,000 students from these two countries made up 47% of international students. Indian students contributed $5bn to the American economy, while the Chinese contributed $11bn.
Options
Australia, Canada, Germany tap into the potential student base
Naturally, other countries have benefited from this shift as students explore newer, cheaper and better destinations.
Australia, Canada, Germany and the Netherlands have seen a positive impact, most of them more liberal with visas.
In an attempt to tap into the demand, French institutes outside the purview of the French university system have started offering masters in English too.
Love World news?
Stay updated with the latest happenings.
Notify Me
Attempt
Meanwhile, American universities try hard to woo international students
Countering negative media coverage is one of the steps - Whitworth University, in collaboration with others, penned an open letter to India, and launched the #YouBelongHere campaign.
Media outreach and pitches are being redefined to dispel fears and make international students feel welcome.
"Institutions must move towards more informed strategies rather than mere reacting to the external changes," says Dr Rahul Choudaha, CEO, DrEducation.