Massive ransomware attack hits computers in 99 countries, including India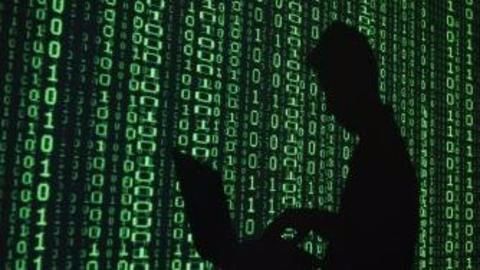 A massive cyber-attack has struck organizations around the world which is believed to have used tools made by the US National Security Agency.
Cyber security firm Avast has recorded around 75,000 attacks in 99 countries, including India, though Russia, Ukraine and Taiwan were the major targets.
The ransomware locks down files on the infected computer and demands users pay $300 in Bitcoin.
In context
Ransomware attack hits computers in 99 countries
Details
Ransomware attacks vulnerability in Windows
A hacker group called The Shadow Brokers has in April claimed to have stolen the NSA tools and leak them online.
The ransomware, called "WannaCry," targets vulnerabilities in Windows, for which Microsoft had released a security patch in March. However, several systems may not have updated this.
Researchers believe the attacks are linked but don't appear to be a coordinated towards specific targets.
Ransom keeps going up if affected users don't pay up
"Affected machines have six hours to pay up and every few hours the ransom goes up," said Kurt Baumgartner, the principal security researcher at Kaspersky Lab. "Most folks that have paid up appear to have paid the initial $300 in the first few hours."
Love World news?
Stay updated with the latest happenings.
Notify Me
Who?
Who all have been hit by ransomware?
The UK's National Health Service (NHS) has been hit, prompting some hospitals to cancel outpatient appointments. People have been told to avoid emergency departments if possible.
Spanish telecom company Telefónica and Russian telecom company Megafon have both been hit.
Russia's Interior Ministry said around 1% of its computers were infected but antivirus systems are working to destroy it.
16 May 2017
WannaCry- Some ATMs shut, but no major impact in India
Sources said operations were suspended in some ATMs running on old versions of Windows, to keep them safe from the WannaCry ransomware attack.
RBI directed banks to follow instructions issued by CERT.
CERT said only five minor incidents had been reported in India, including at the Chennai plant of Renault-Nissan.
India is monitoring critical networks, including in banking, telecom, power and more.
18 May 2017
WannaCry- Shadow Brokers promise to release more hacking tools
Shadow Brokers, the group which released parts of US national security agency (NSA)'s cyber weapons stockpile, forming the basis of the WannaCry ransomware, promised to keep releasing hacking tools every month to those willing to pay for the same.
These tools will purportedly give access to some of the technological world's "biggest commercial secrets" starting next month.
20 May 2017
WannaCry- Researchers develop last-chance protection key
A team of researchers said they had found a last-chance way to protect systems from WannaCry, which first hit computers in 99 countries a week ago.
They have apparently developed a workaround which can unlock encryption keys for affected files.
However, it would work only if the system hadn't been rebooted after being infected, and if it was applied before WannaCry locked files permanently.