Chinese President Jinping pledges $124 billion for new Silk Road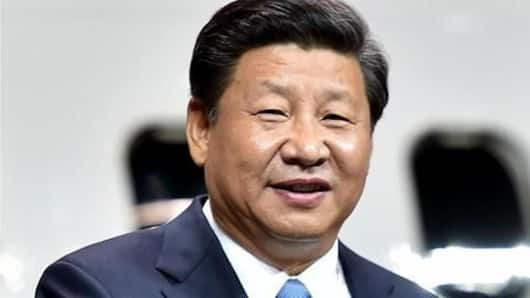 Chinese President Xi Jinping pledged $124 billion for a new initiative he called the Belt and Road initiative. It takes forward China's One Belt, One Road initiative that was announced in 2013.
Unlike the old project, Xi invited all countries across the world to participate in it.
He made the announcement at a special summit in Beijing for the initiative.
In context
The Belt and Road initiative
No dates announced yet
Though elaborate financial commitments were made at the summit, President Xi did not give a time frame for implementation of the financing.
About
What is OBOR?
The One Belt One Road Initiative, later renamed the Belt and Road Initiative, has two components: a land based Silk Road Economic Belt and a sea based Maritime Silk Road.
It aims to connect Asia and Europe through a network of industrial and trade corridors, enhancing Eurasia's connectivity with China.
Through OBOR, China plans to boost international influence and achieve industrial capacity co-operation.
Love World news?
Stay updated with the latest happenings.
Notify Me
Details
Some details of the announced financing
China has announced a major boost in funding the Belt and Road project, adding $14.50 billion to the existing fund.
Xi also promised $55 billion in loans from Chinese banks and up to $8.8 billion in aid to developing nations involved in the project.
China said it would buy $2 trillion worth of goods from countries participating in the next five years.
Timing
Timing is everything for China
Chinese President Xi Jinping's announcement comes at a time when the US is calling for a more closed economy, looking to hire American and manufacture American.
The US' relations with its South American neighbours are also at a low-point.
China's Belt and Road initiative is seen by many analysts as means to promote Chinese supremacy and influence, replacing the US.
Leaders
World leaders back China
Leaders from 29 countries attended the summit. The heads of the United Nations, International Monetary Fund and World Bank were also present.
Several European leaders including the Prime Ministers of Spain, Italy, Greece and Hungary also attended the summit.
Britain's finance minister told the summit his country was a "natural partner" in the new Silk Road.
India did not send a representative.
Cannot support OBOR: India
India opposes Chinese projects within PoK which are an extension of the OBOR initiative. Indian foreign ministry spokesman Gopal Baglay said "No country can accept a project that ignores its core concerns on sovereignty and territorial integrity."
15 May 2017
CPEC is flagship of OBOR: Chinese President Xi Jinping
At the end of the Belt and Road summit, Chinese President Xi Jinping praised the China Pakistan Economic Corridor calling it the flagship of the Belt and Road initiative.
He added that "All countries should respect each other's sovereignty, dignity and territorial integrity...and each other's core interests."
Pakistan PM Nawaz Sharif also said "CPEC is an economic undertaking...It must not be politicised."