Data sharing: WhatsApp fined $3.3 million by Italian authorities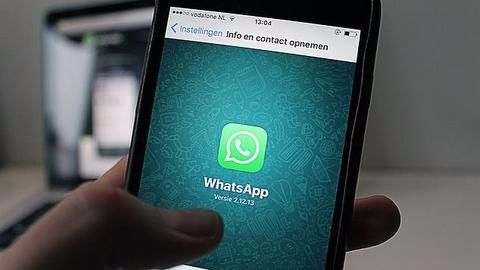 Amidst brewing controversy over privacy violations under WhatsApp's renewed data sharing arrangement with Facebook, Italy has fined WhatsApp $3.3 million for forcing its users to share personal data with Facebook.
Raising the validity of user's consent, 28 EU states have further asked the messaging application to stop sharing user's data with Facebook.
Is WhatsApp in the soup? Let us know more!
In context
Is WhatsApp in trouble over unfair data-sharing terms?
The WhatsApp-Facebook privacy row
This concerns WhatsApp's renewed terms and conditions following the Facebook acquisition, asking users to agree to handover their personal information for commercial use to Facebook, sparking privacy concerns. The Delhi HC in September 2016 allowed WhatsApp to implement its policy, provided it safeguarded user's interests.
Details
What has happened till now?
A Guardian report this year highlighted a security loophole that could be potentially misused to read and intercept encrypted WhatsApp messages.
Further, Germany in April banned Facebook from drawing information of WhatsApp users. It had violated data protection laws.
In response to a petition on the matter, the Government of India clarified that it would enact a data protection law to address these concerns.
Love World news?
Stay updated with the latest happenings.
Notify Me
What do they say?
At the time of the takeover, Facebook maintained that, "respect for users' privacy was coded into its DNA". WhatsApp has further maintained that users' information is end-to-end encrypted hence allaying concerns on privacy violations.
The Order
Why was WhatsApp fined in Italy?
The order issued by Italian antitrust authorities stated that WhatsApp's terms and conditions led its users to believe that they could not continue using the app, if they did not agree to share personal data.
It further found certain other stipulations including assignment of rights of termination only to the provider and allowing for unexplained interruptions as unfair.
Analysis
On why this is serious
While Facebook has often passionately emphasized upon its respect for users rights, it has recorded a 13% increase from 2014 to 2015 on government surveillance requests to access accounts. The current arrangement hence poses high risks of being misused.
Italian authorities have further called out WhatsApp for its unconscionable terms and conditions, an examination that can be extended to other user interface applications.